Written By OES, Ryan & Soumya
The final week of the semester was one for the books on the Osa Peninsula. It started with an epic boat trip there along the Sierpe River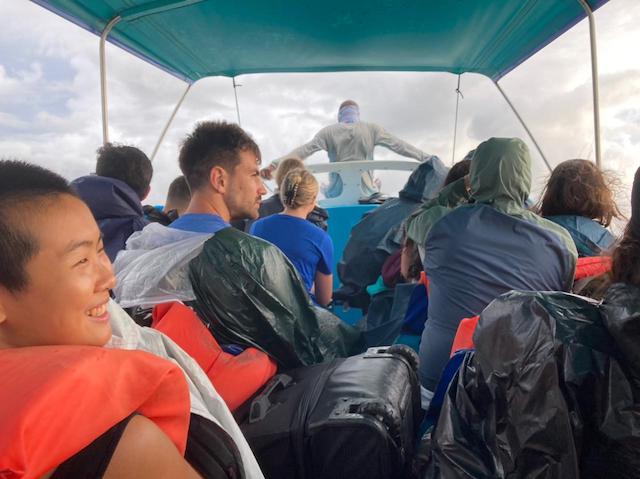 We arrived to the beautiful Drake Bay which offered daily opportunities for beautiful sunset swims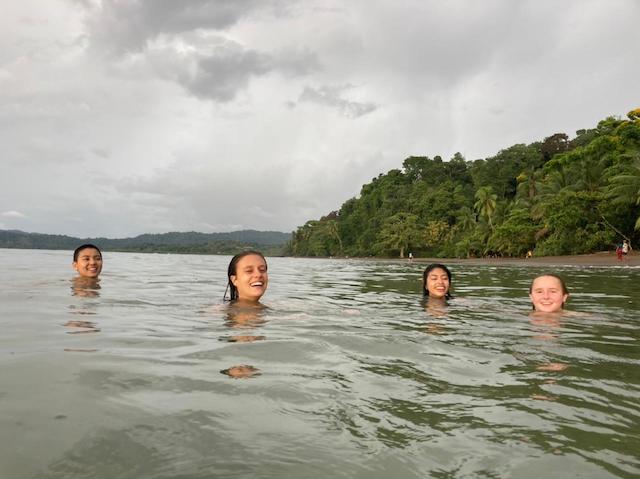 But the real reason we came was for diving!!!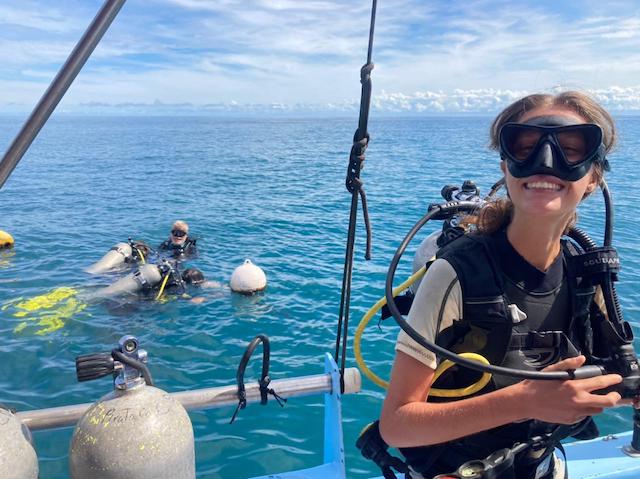 The peninsula is one of the last protected wild rainforests in all of Central America, and as such, has some of the most incredible biodiversity in the entire world. We watched a documentary about tourism on Osa available free online called _2.5% _ because that's the percentage of the world's biodiversity that can be found there. But the documentary also highlighted the way the region is trying to boost their local economy through tourists in a way that avoids the dangerous corporatization of the industry Costa Rica has seen in particular in the northern Guanacaste region. We felt good to be supporting locally owned and operated businesses in all activities for the week — from diving, to staying, and eating! We wrapped up part 2 of the Carpe Diem Lesson on Ethical Eating by having a picnic on the beach with locally produced products.

Ethical Eating Part II: the sunset picnic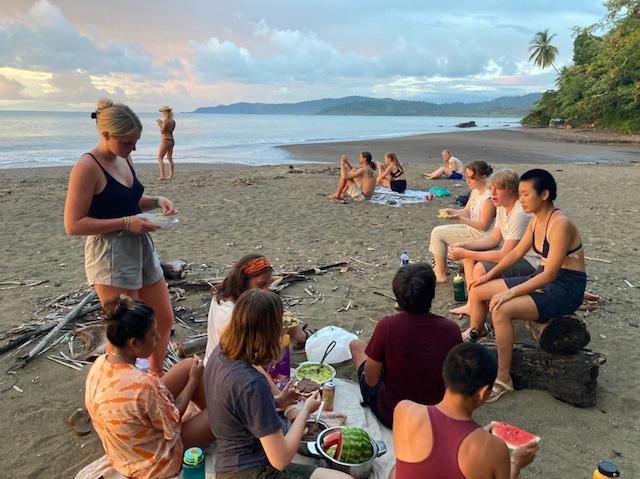 We ended the week with a trip to the truly spectacular Corcovado national park, which featured as many close encounter animal sightings as any zoo — but they're all wild!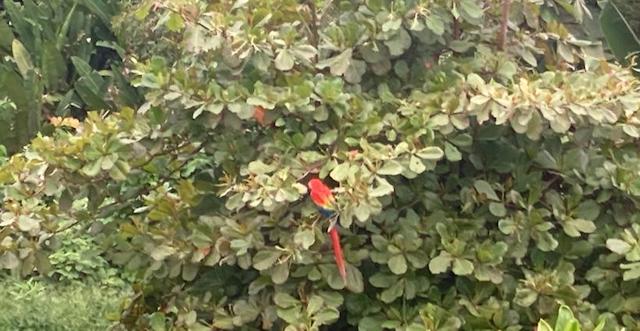 Walks along the preserved beach
A tapir!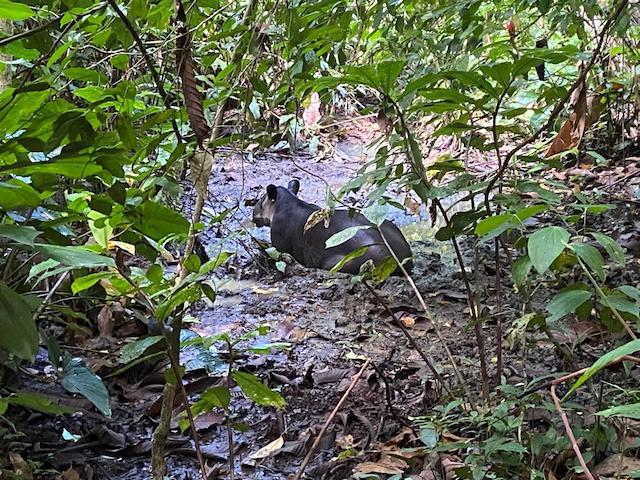 Walking around the campus at Sirena Research Station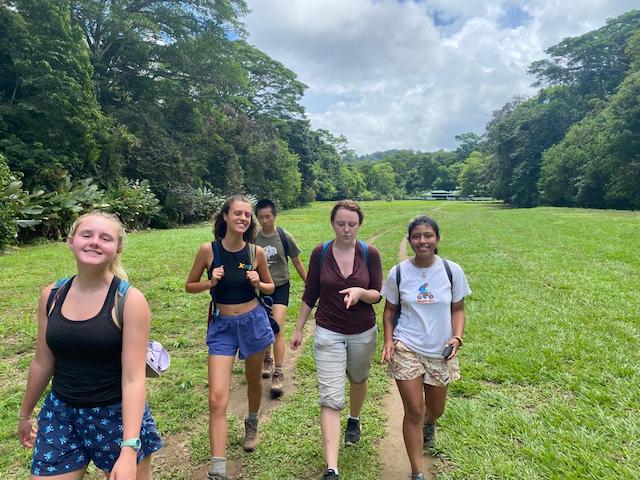 A spider monkey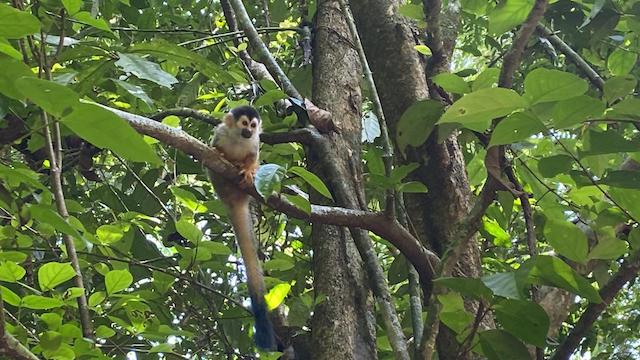 Our amazing guide teaching about endemic trees to the region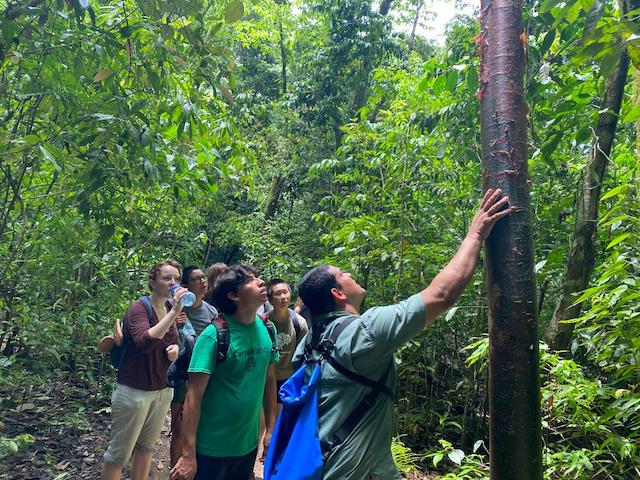 We travelled back in the direction of San Jose for our last two nights, to the small town of Grecia where we had our final dinner/ despedida celebration and our closing ceremony led by our last leaders of the week Emma and Emily.
Japanese restaurant on the penultimate night!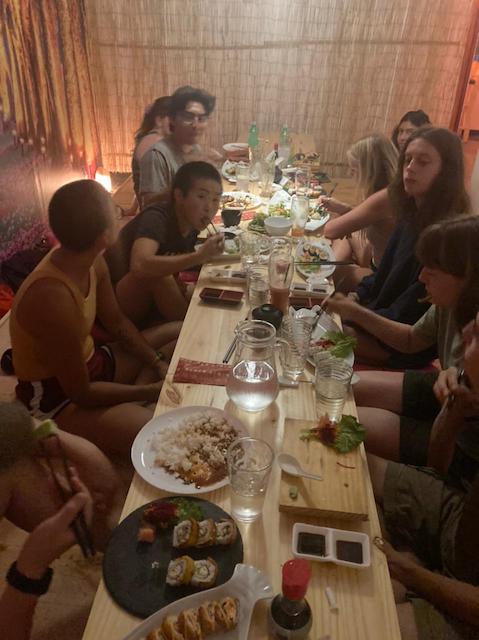 Soaking up the last hours together like we would cherry blossom season 🌸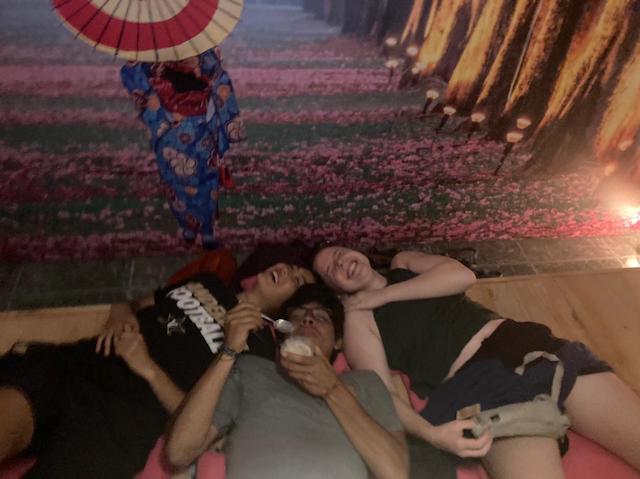 Despedida celebrations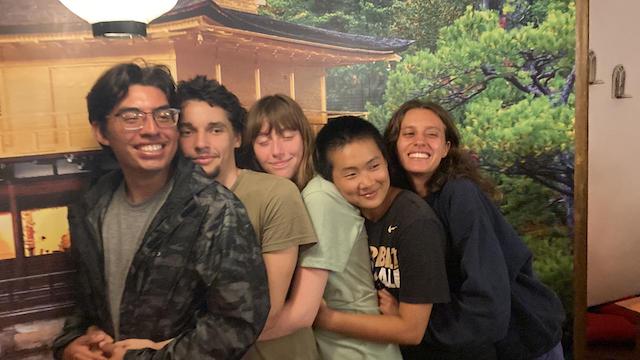 And after spending every day together for the past 11 weeks, now our journeys diverge. Check in for one more final wrap up blog by Soumy and Ryan soon, hasta entonces Maya crew.

Bucket hats to send us off in style!