Semester in Italy & Greece
Italy and Greece: countries rich in history and culture that have had a significant influence on how the Western world thinks about philosophy, art, religion, economics, and politics. Throughout their histories, they have shown resilience in adapting to social, political and environmental change, and today they continue to maintain a connection with traditional ways of living while also proactively addressing modern challenges associated with environmental and economic consequences of climate change.
Italy and Greece provide rich historical context as to how societies have evolved to meet the demands of the modern era while remaining deeply rooted in cultural identity, tradition, and heritage. Carpe Diem Education takes you to Italy and Greece to engage with communities that are proactively addressing climate change through the lens of resilience and regeneration.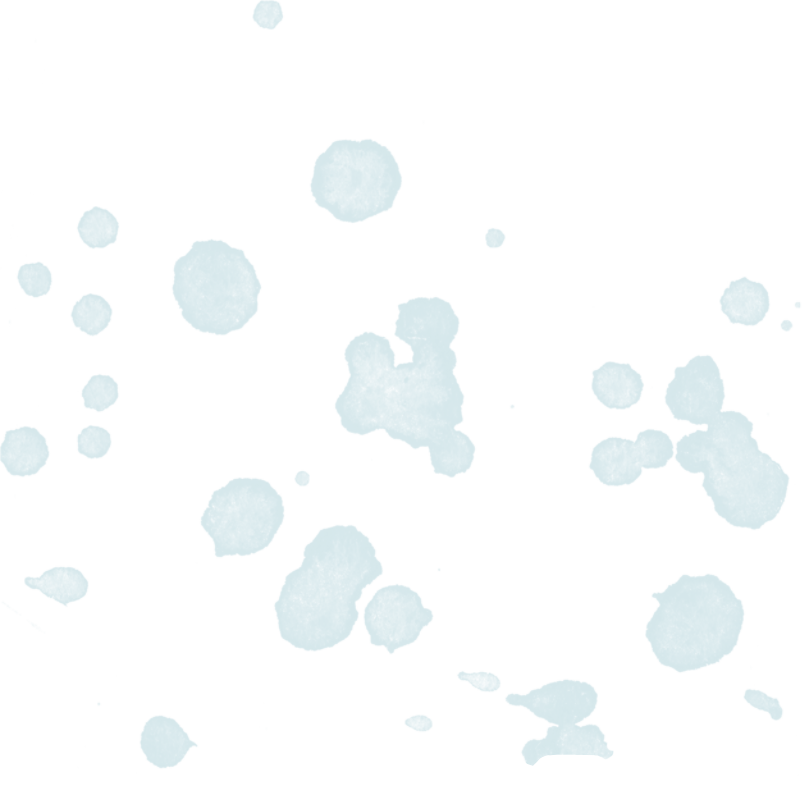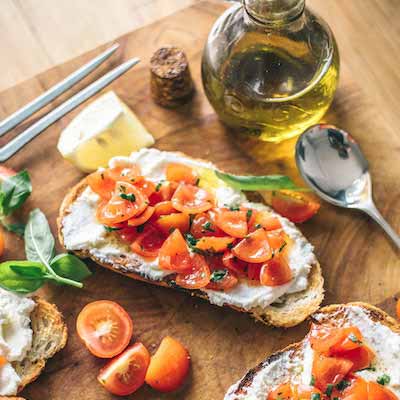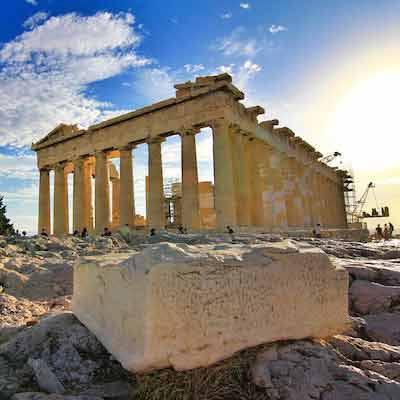 Fall 2022 and Spring 2023 programs pending regional travel announcements, border restrictions, and risk factors for host communities. Contact us with any questions.
Length
Semester
Program dates*
Fall 2022
September 14 - November 21
Spring 2023
February 23 - May 3
* Dates may fluctuate depending on flight times and availability.
Group Size
A maximum of 13 Students & 2 Overseas Educators
Eligibility
Our typical student is between 17-22, though we sometimes work with students slightly outside that range depending on circumstances.
College Credit & Financial Aid
Learn more about: College Credit and Financial Aid
Language Requirements
None
Cost:

$17,900
Program tuition includes all food, accommodations, scheduled program activities, and international travel insurance for the duration of the program. International airfare and spending money are extra. International airfare estimated at $1400 - $1600.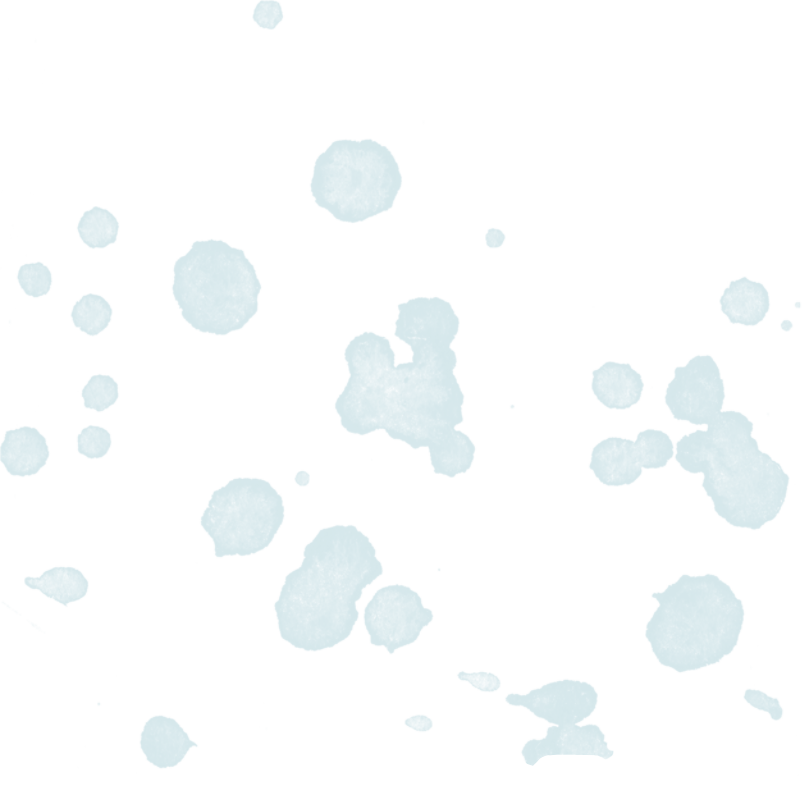 About Our Italy & Greece Semester
Beginning our journey in Italy, we'll spend the first 10 days of the semester in Bologna, enjoying the music, art, and food (!) that this city is known for. We'll also dive into a week of Italian language study as a means to learn the basics and show our commitment to being respectful and engaged travelers. 
We'll head to the countryside and experience a time of celebration and community while participating in the age-old tradition of the annual grape harvest. We will work alongside a young activist community who are reclaiming abandoned orchards and vineyards in an effort to revitalize land-based community agriculture. 
Spend 3 days in Firenze (Florence), resting after the hard work in the orchards and exploring this city that is considered the "birthplace of the Renaissance".
Travel a few hours south of Florence to join a community that focuses on environmental education and sustainable development. Here we'll explore ways to offset climate change and sustainable living practices.
Journey to the "Wild Heart" of Italy and engage in a 5-day, fully guided wildlife safari in stunning Abruzzo National Park. Trek through mountain landscapes that are home to bears, wolves, lynx, deer, golden eagles, and so much more! 
Inspired by our time in the national park, the group will travel to the southern province of Matera and engage with a local NGO that is focusing on social issues related to climate change and access to resources. The group will participate in projects that support reducing consumption, as well as encourage reuse and recycling within the community.
Crossing the Ionian Sea by overnight ferry, we will arrive in Athens, Greece and begin a week of homestays and language study. Days will be spent exploring historical sites, practicing basic Greek in local markets and participating in daily life with our host families. Welcome to Greece!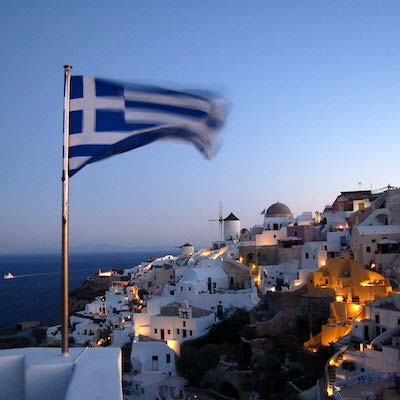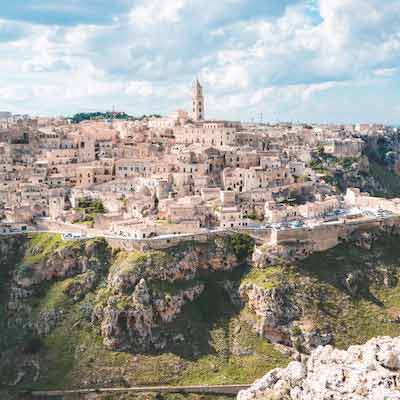 Traveling to the mountainous region of the Peloponnese peninsula, we learn about the concept of "re-greening" our lives while also taking time to slow down and reflect. There will be opportunities to learn about yoga and meditation to restore our bodies and minds, while also learning about ways to restore our planet.
In our final week, we travel to the island of Crete where we will witness examples of resilience and regeneration specific to traditional agricultural practices. We'll take a few days on our journey back to Athens to explore many of the surrounding islands and snorkel at Mochlos, the site of an ancient Minoan settlement that now lies underwater due to past climate change events. The group will take time to see the traditional blue and white villages of the Cycladic island chain.
We'll complete the semester by enjoying a traditional Greek farewell dinner before saying goodbye to the Mediterranean, and Europe, and beginning our journey homeward.
Questions We'll Explore:
How do traditional systems of knowledge relate to the current environmental and social climate?

What challenges are communities facing specific to climate change, and how are they addressing this issue?

What are real, tangible ways that we can change our daily habits in order to promote climate resilience?

How can local food, water, and energy economies contribute to greater climate resilience and more cohesive communities?
Carpe Diem Education's Italy and Greece semester takes you to the heart of the Mediterranean region. By focusing on climate change through the lens of Resilience and Regeneration, we look not only at the problem of climate change but also at the proactive and life-affirming ways that we can overcome current and future challenges.
"I left my semester abroad feeling confident in my abilities to navigate an unknown world and be a successful traveler. With every day came a new learning experience and room to grow as a person. With Carpe Diem, every day is a new adventure."
-Desiree,
CDE Student
"I would recommend this experience to anyone. It expanded my confidence, advanced my language skills, and introduced me to a group of friends that I will have for the rest of my life."
- CDE Student
"Deciding to participate in a Carpe program during my gap year was probably one of the best decisions of my life. It was so amazing to travel in a country by truly getting to know the people who live there and the culture. An authentic, immersive experience is something Carpe prioritizes and everything we did felt very intentional..."
- CDE Student