When it comes to selecting our Overseas Educators, we don't mess around. Safety is our priority, but other attributes are essential in Overseas Educators including cultural competence, understanding group dynamics, mentoring, and strong problem solving/communication skills.
All Overseas Educators have in-country experience, wilderness first aid certifications and participate in an extensive in-house training prior to each semester. We're amazed by our Overseas Educators, and are sure you will be too!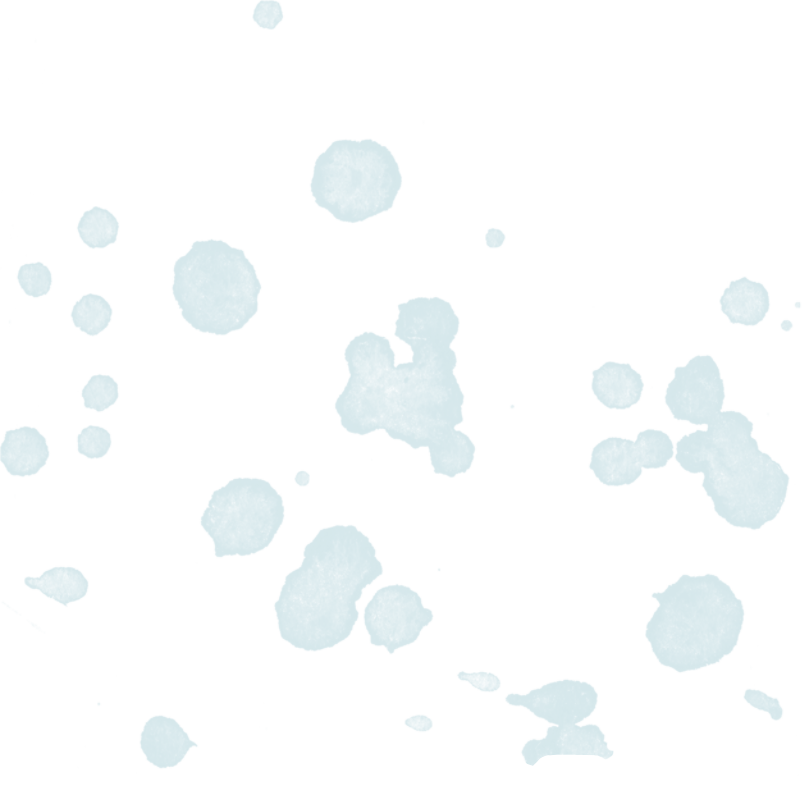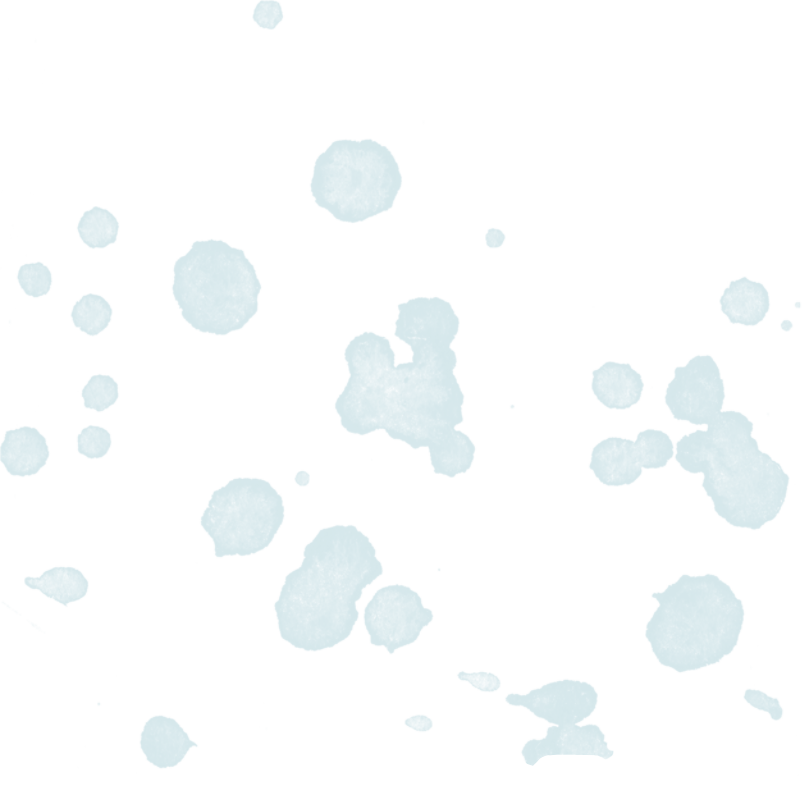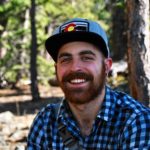 FUN  FACTS
Adam has held a variety of odd jobs in order to support his traveling lifestyle. His favorite so far was being a goat Shepherd in the mountains outside of Jerusalem, Israel.
Adam had never been on a motorcycle in his life until the day he bought one in India. He learned to ride it mostly through youtube.
As a child Adam's family consistently told him that he would be bald by the time he left college. Adam shaved his head freshman year and never looked back.
Adam Becker
Overseas Educator
Born in Chicago, Illinois and raised in Portland, Oregon, Adam was first exposed to the world of travel when he participated as a student on Carpe Diem's 2012 South Pacific Spring Semester. Adam returned from this experience bit by the bug and determined to become fluent in a second language, as well as begin a career in Psychology.
University was busy for Adam. He led an educational trip for teens through Israel, spent a full year studying abroad in Valparaiso, Chile, held a variety of internships working with substance abuse in hispanic populations, and was a bilingual research assistant for his school's Childhood Psych lab.
Upon graduating in 2016 from the University of Denver with a B.A. in Psychology and Spanish (gotta love it when a good plan comes together) Adam worked full time as a mental health clinician providing therapeutic services for Spanish speaking immigrants outside of the Denver area. During this time Adam also worked nights and weekends in a few long term, in patient therapeutic programs, as well as one short term crisis stabilization unit.
Alas, it is now 2021, and Adam has long since embarked on what he describes as "the big one" and has been without a permanent home for almost four years. During this time he explored parts of Asia (the majority of the time in India) as well as Europe and Latin America, volunteering and leading international and domestic trips for young adults.
Most importantly however, Adam enjoys cooking, backpacking, salsa dancing, and seeing as much live music as he can fit into his schedule.
This is Adam's sixth semester with Carpe Diem and he is super excited to continue to be a part of the Carpe team!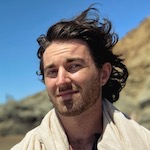 FUN  FACTS
His spirit animal is a Transient Orca Whale, which -- unlike typical Orca Whales that reside in one region -- form an outcast community that continuously travel together and develop their own different hunting habits, culture, and language.
He has never tried coffee, which people tell him may be the (justifiable?) source of his outcast Orca Whale energy...
Andrew Ryan
Overseas Educator
Ryan goes by his last name, so read into that as much as you would like. He's from Rhodes Island, but promptly took off after high school to Washington State for undergrad at Whitman College where he majored in English Literature and minored in Education. During his summers in college, Ryan worked as a backpacking guide in New Mexico at Philmont Scout Ranch. Ryan served as an AmeriCorps VISTA summer school teacher in Chicago immediately after graduating, but opted to take a Gap Year following that experience to expand his understanding of the many ways in which you can live a life. After asking hundreds of friends and strangers throughout his travels for advice, in the end he decided he really did want to choose a life as an educator. Ryan went on to receive his Master's in Teaching from Columbia University's Teachers College, then returned to Washington to begin his career as an English Language and Literature Teacher. After two years in public schools, he fulfilled a dream to live abroad by teaching internationally -- first at the American School of Quito in Ecuador where he developed his Spanish skills and later at Nagoya International School in Japan where he taught a course in the IB curriculum called Theory of Knowledge and served as a Gay Straight Alliance advisor. The pandemic caused Ryan to return to the US, and he spent the 2020-21 school year teaching remotely in the San Francisco Unified School District. After a year of Zoom classes, jumped at the opportunity to return to his outdoor education routes this summer as a Multi-day guide in Yosemite National Park. He is now beyond excited to be joining Carpe Diem as an OE, where he can combine his four great passions of teaching, traveling, the outdoors, and super tasty fruit.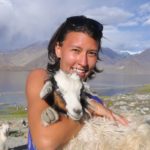 FUN  FACTS
If there is good music, good luck getting Anya to sit still! She absolutely loves to dance in all forms from interpretive to ballroom!
Anya has her own business as a silversmith and is constantly on the hunt for beautiful stones to use in the jewelry she crafts.
Anya was able to see the Dalai Lama speak in McLeod Ganj, India!
Anya Chang-DePuy
Overseas Educator
Anya's story starts in a small suburban town outside of Boston, the daughter of two wickedly cool world travelers. This globetrotting duo started including little Anya on their international travels at the ripe young age of 5. Together they explored Europe, China, and Mexico. Once she learned to tie her own shoes, book her own plane tickets, and other achievements of young adulthood, she branched away from her parents to start adventuring around the globe with peers.
Although Anya's interest in travel was peeked at a young age, it wasn't until her first student trip to Thailand that she became addicted. She fell deeply in love with the country. SE Asia became a second home quickly after being unable to stay away for more than a year at a time. Student programs, turned to study abroad programs, turned to solo adventures, turned to volunteering, turned to leading high school programs (and the list continues to be built upon...)
Slowly, but surely Anya started to branch off from her endless return trips in SE Asia with a semester of study abroad in China, a summer leading high school programs in Fiji, and 6 months of solo travel in India. With a B.A. in Anthropology tucked under her belt and two years of exploring the possibilities of life- teaching English in Myanmar, getting her hands dirty on organic farms in India, working with an NGO focused on sustainable development for the Karen hill tribe in Thailand, learning how to silversmith in the mountain towns of Northern India…she kept coming back to leading student programs.
Having been a student on many educational abroad programs, she knows more than anyone the transformation they can invoke. Through her own transformation, her passion has developed into providing young people with the opportunity to process, learn and grow through experiential educational programs with her support and guidance. She believes these programs provide ample opportunity to connect with others and the world, to be more understanding and loving, and to follow and spread a more peaceful lifestyle.
Anya has been an OE for multiple years now, leading programs across SE Asia, South Pacific, India and Central America. She is thrilled to continue to be a part of the Carpe Diem family!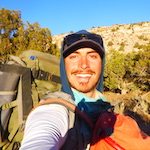 FUN  FACTS
Cahill is named after a fly fishing fly!
He can put on rain pants without getting off his horse, as well as pick up his hat off the ground while staying in his saddle.
Cahill loves to paint with tiny little watercolor sets because they make him feel special.
Cahill Shpall
Overseas Educator
Cahill Shpall grew up in Wheat Ridge Colorado nestled in the foothills of the Rocky Mountains. He first became acquainted with the world of outdoor education when he was fifteen years old working as a wrangler at a summer camp teaching young humans how to ride horses!
His passion for education and human connection grew as he progressed into college, studying biological anthropology and environmental studies with an emphasis in outdoor education. After graduating he led international trips including numerous treks around the Tour du Mont Blanc which includes the wonderful experience of getting to walk through the borders of France, Italy, and Switzerland. Most recently he has been spending his time in the high semi-deserts of Utah and San Juan Mountains outside Durango Colorado working as a senior wilderness therapy field guide. He is immensely passionate about the healing properties undeveloped wildspaces provide for people in crisis and their ability to promote self-growth for those living healthy and full lives.
His personal travels have circumnavigated this little blue orb we call home. Some of which have included trekking through Himalayan jungles and mountain passes, laughing with monks in Thailand, getting lost in Panamanian jungles, swimming under the full moons in Costa Rica, dancing with the Masai in Kenya, and getting sunburnt in many parts of Tanzania. He also very much loves the cornfields, lakes, and riparian habitats of Northern Colorado and South Eastern Wyoming that hold some of his most fond childhood memories.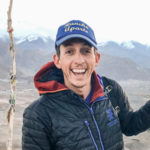 FUN  FACTS
Recently hiked the Colorado Trail.
Has been SCUBA diving in 9 different countries.
Loves super spicy food!
Doug Zaideman
Overseas Educator
Born and raised in suburban Chicago, Doug's family laid the groundwork for a love of nature at an early age, thanks to their keen interest in escaping the suburbia to the northwoods of Wisconsin, the Boundary Waters, and road trips all over the country. His mother always had him helping out in the garden, and Doug is thankful that he has inherited her green thumb as a result. As a teenager, he participated in a few summer adventure travel camps that first showed him the power and benefit of group experiential travel and education, not to mention giving him his first glimpses of the American west. Doug studied at Indiana University, majoring in Sport Marketing and Management, while also getting degrees in Spanish and Business. After school, Doug found himself working in the front office of a minor league baseball team, yet he always maintained a strong passion for travel and the great outdoors. While working for a baseball team may have felt like a dream job at times, it wasn't quite quenching his thirst for adventure; soon friends and mountains lured Doug west to Colorado, where he has lived, on and off, ever since.
During a solo adventure throughout South America, Doug made the decision to head back to his roots and pursue work in outdoor experiential education and adventure travel, where he had had so many strong role models and positive memories from years before. He loves to show people all of the beauty in the world and his passion for education and travel is ever growing. It continues to amaze Doug how powerful and impactful the right kind of travel can be, for both the traveler and host, offering you an entirely different style of learning that can not be found in a classroom. Trying to be a good role model both as a traveler and human being is something Doug tries to bring to his trips and he genuinely appreciates all of the enthusiasm and eagerness to learn that students bring onto a program.
Doug is thrilled to have the opportunity to lead his 6th program for Carpe Diem in Hawaii this spring. Since joining Carpe Diem in 2016, Doug has led semester programs in South America, the South Pacific, Central America, and India. For the past two years, Doug has served as the Latitudes Year program coordinator, working with students to find them volunteer opportunities in their field of choice.
In addition to his work with Carpe Diem, Doug pursues his interests in permaculture, teaching English, cooking, sustainable local development, SCUBA, meditation, and environmental tourism across the globe. While at home in Colorado, you can find him backpacking, kayaking, snowboarding, or fly fishing in the beautiful Rocky Mountains with close friends and family. Some of the most amazing things that have come during these adventures have been swimming with swarming manta rays and a whale shark in the warm Indian Ocean; tuning in to the rhythm of the Amazon traveling down its waters by boat; and exploring mystical caves in Laos and Vietnam!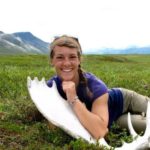 FUN  FACTS
Kate frequently works as a wilderness trip leader, which once enabled her to go seven weeks without showering. Fear not, for the sake of others she showered as soon as she could.
Kate struggles with parallel parking cars but is consistently successful at parallel parking canoes (in the water, of course. Not on the road.)
Kate has loved maps since a (should-have-been-stressful-but-Kate-found-it-fun) young childhood event in which she needed to navigate her father across all of Albuquerque, NM using only a paper road map and her own will to succeed. Her love of maps inspired her college career and she now holds a degree in cartography.
Kate Abraham
Overseas Educator
As a child growing up in Wisconsin, Kate dreamed of becoming a teacher, a world traveler, or a dentist. Many years later she is proud to say she found a way to combine the former two while still maintaining an undiminished passion for teeth brushing. Kate's many years of childhood family camping trips propelled her into the summer camp field of work at a young age, jumpstarting her ever present passion for encouraging youth and adult growth through experiential education.
Kate's main passions in education are facilitating collaborative and personal leadership growth, conflict resolution, and character identification. Kate loves the diversity of strengths and weaknesses each individual possesses and is passionate about working with people to help them identify their own strengths and the strengths of others. Experiential education is the perfect platform for this exploration and growth and Kate has worked as a facilitator for a huge variety of groups, some of her favorites being groups of students from a scholarship program for first generation college bound students and the other being groups of students from Indigenous American Reservation schools. While some of these programs last only a short two days in Wisconsin, other leadership growth programs Kate has been fortunate to work for have taken her and her many students on expeditions in the Rocky Mountains, the Alaskan tundra, the waterways of northern Canada, and a number of other inspiring wilderness locations.
Kate's passion for natural spaces leaks into her work and personal life frequently.
Though travel has always been present within Kate's life since she was young (Thanks Mom, Dad, and the roadways of America!) it was the mountainous wilderness of Patagonia that finally lured Kate into purchasing her first one-way plane ticket. After a couple months of tromping around the Andes, Kate was hooked on international travel but felt as though an important element had been missing from her trip. She desired a stronger connection with the people and the culture of the places she traveled, not just the land, and her following international trips balanced touring with volunteering and living in local communities. She has, as a result, met countless kindhearted, inspiring individuals all over the world that continue to fuel her passion for self, community, and exploration through international travel. She was able to share her passion for making connections and volunteering with a group of western students during the summer of 2015 while leading trips in India and is ecstatic to be joining the Carpe Diem family, returning to India, a country saturated with culture, passion, and connectivity.
In Kate's downtime she enjoys cooking, eating, impromptu dancing, trying to teach herself new skills, yoga, chatting, laughing, and being borderline too enthusiastic about nearly everything.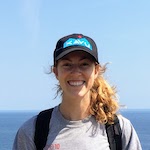 FUN  FACTS
Lauren has had two cavities, both of which she got while working in a candy shop in high school, so she thinks this doesn't really count.
She has a life goal of becoming fluent in Spanish - hold her accountable to it! (She has a long way to go.)
She got to crash both a wedding and a training trek with the Israeli army on her travels through the Middle East.
Lauren Gilhuly
Overseas Educator
Originally from the Bay Area, Lauren spent her early childhood running around in the sunshine and forests of Northern California where she developed a love for adventure in the great outdoors. At the age of nine, she and her family moved to England, which instilled in her an insatiable curiosity about the world and a deep respect for all you can learn from immersing yourself in a new place and different culture. Since then, Lauren has sought out opportunities to do just that all over the U.S. and abroad. Lauren headed to New Hampshire for college, where she studied Geography and French (she loved learning French so much and took so many French classes that by senior year, she realized she could just add it as a second major). Thankfully, she only endured two northeastern winters… during one of those Januaries, it got so cold she could toss a bucket of boiling water out the window and watch it turn to snow before it hit the ground! She was lucky enough to escape the freezing temps twice over and spent one winter working for a salsa dance company in L.A. and another studying abroad in France. After graduating from Dartmouth, Lauren hit the road to begin work as an English teacher in Arizona. She quickly became passionate about integrating experiential learning into her curriculum and expanding access to enriching educational opportunities. This has led her to pursue work as an educator in many different capacities and environments, from Phoenix, Arizona to Grenoble, France, in summer travel programs and the outdoors, and with students of all different ages and backgrounds. For the past five years, Lauren has been working in Denver Public Schools as a founding teacher of World Literature, French, and Senior Projects and developing the first travel abroad program at her school. She's excited to continue her mission to provide fun and engaging educational experiences and learn alongside Carpe Diem students! In her free time, you can find Lauren backpacking and backcountry skiing in the Rocky Mountains, reading fiction on the porch, trying to cook all of Ottolenghi's recipes with varying degrees of success, and spending time with her friends and family.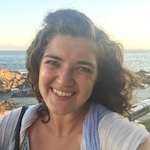 FUN  FACTS
Her childhood was strikingly similar to "My Big Fat Greek Wedding" (minus the windex thing). She's hoping that her six years of Saturday morning Greek school will resurface while in language immersion classes this fall. Admittedly, most of it has since blended into Spanish.
Since moving to Ireland, unseasonable rain has followed Mara everywhere she goes. This has led to some crazy adventures, ranging from thunderstorms in the desert on camel safaris to city wide shutdowns!
Mara's undergrad degree is in theatre. Though no longer actively performing, she relies on her improvisation, non-verbal communication skills, and ability to laugh at herself daily while traveling.
Mara Santos
Overseas Educator
Born in Chicago, Mara's first steps were taken during her first international trip in Vancouver, Canada. At the time her family underestimated how much foreshadowing had occurred. Mara grew up in the suburbs of Chicago, strongly influenced by her mother who was incredibly passionate about culture, travel, and local experiences. When internationally traveling was out of the budget, they explored and learned about different cultural neighborhoods throughout Chicago. She was empowered to switch subway cars while the trains were moving, create plans by reading guidebooks, and rely on local maps to navigate.
Cobblestone streets, walks along the Charles River esplanade, Nutella milkshakes, and a vibrant student scene drew Mara to Boston for college. After graduating from Emerson College, she moved to Dublin, Ireland on a Working Holiday Visa for what was anticipated to be a gap year… Six and a half years years later, she is still living and working abroad on the road the majority of the time! After her Irish Visa expired, she backpacked across Europe and India. Inspired by her international friends and roommates, Mara wanted to improve her Spanish. The following year, she taught English in Madrid. Before leaving Spain, she hiked 600 miles along the Cantabrian Sea on the Camino de Santiago del Norte as a fundraiser for refugees in Greece. This experience came full circle when she volunteered with an NGO outside of Thessaloniki throughout the Spring of 2020.
In 2018 Mara began working in experiential education, which she believes is the perfect intersection of her passions for mentorship, travel, and community. Fostering an environment that encourages growth, connection with local communities, and support within the group is the most rewarding part of the job. She is a huge believer in the power of connection and storytelling to create a more empathetic and inclusive world. Trip leading has taken her to Ecuador, Costa Rica, Panama, Thailand, India, Nepal, and Hawaii across three gap semesters and four summer programs. She is thrilled to be leading her first program in Europe, especially because her grandmother, "Yiayia," immigrated from a small island in Greece.
In between trips, Mara has continued her personal travels - both solo and with friends old and new - across five continents. Some favorite memories include motorbiking through Vietnam, dancing through Brazil, and "van-life"-ing through Hawaii. Her travel style is slow - opting to spend as much time in each country as her visa allows. She loves hiking and wandering through museums, remote areas and live music, reflecting in her journal and meeting every single guest in a hostel, which typically causes her time to be split between cities and nature. She spends most of the year living out of her backpack unsure where she will be in a few months, and she wouldn't have it any other way.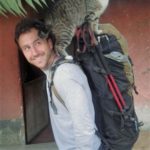 FUN  FACTS
Thinks cats are hilarious and awesome, but is tragically allergic to them.
Has never been on a roller coaster, though he feels that his ride on a hastily constructed Guatemalan Ferris Wheel was arguably much more terrifying.
Ask him to show you his pinky-finger party trick.
Wanted to be Indiana Jones when he was a kid. In a way, you could sort of say that dream came true, though he's nowhere near as good-looking.
Matt Carl
Overseas Educator
Despite his parent's best efforts, Matt has managed to avoid settling down and getting "a real job with a 401(k) and dental plan", and has no plans to change his wandering anytime soon. His love for an alternative lifestyle, as well as a desire to live anywhere outside the US, began when he was in University and enrolled in study abroad programs to Nicaragua and Peru. With his interests sufficiently piqued by the fact that a whole different world existed outside the safe confines of his own country, Matt only lasted a year and a half in his first and only "real job" (with a 401(k)!) and instead took off to see the world. Starting with Latin America - it was the cheapest to get to - and loving it to the point that he's never really left, he has spent about 90% of the last six years in the region.
Matt initially began working in alternative education as a way to fund his travels, but soon came to love the impact he was able to have on guiding young people in their first experiences with other cultures, languages, environments, and all the challenges and excitement that those experiences bring. When not working with youth travel programs, Matt has led multi-day hikes up volcanoes and across mountain ranges in Guatemala, Nicaragua and Bolivia. Through various jobs he has been lucky enough to lead tourists sandboarding down volcanoes, chat with former guerilla leaders, ride on the roof of chicken buses, and visit Machu Picchu nine times. Not so bad for someone without a dental plan is it, Mom and Dad?
Matt does occasionally return to visit his home state of Michigan (only somewhat begrudgingly) and catches up with one of the few things he misses from the States - American football. A long-suffering fan of the woeful Detroit Lions, his dream is to live long enough to see them one day win a single playoff game.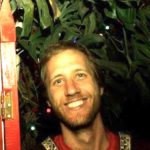 FUN  FACTS
He once took Vice President Joe Biden on a rafting trip. Well, actually, he had the six secret service agents in his boat, with seven significant fire arms—a first—which though admittedly a little less punchy in the headline department, was way better in the joke department.)
The most influential book he ever read was The Razor's Edge by W. Somerset Maughm.
Matt Paffhouse
Overseas Educator
The first thing you need to know about Matt (or Paff, for those who know him), is that he likes to laugh. He's also a fan of a good story, elevation in the tropics, and the calm before the storm as his boat tips into some serious white water. On the other hand, he's also a fan of a bad story (the badder the better, in so far as he's concerned, when it comes to Hollywood movies), windy beaches in cold northern latitudes, and slipping into into flat Midwestern rivers with nary a ripple. He tends to see the beauty on both sides of the coin, and believes this is one of his stronger traits as a traveler.
For the better part of the last fifteen years, travel has been both vocation and occupation for Paff. He led his first semester with Carpe Diem in 2013, and while he assumed at the time it would be one of his last, it's been one of the great pleasures of his life discovering how much he enjoys sharing his passion for the road and the lives one can meet upon it, both strangers and their own, with his co and his students - his compadres. Many a great story has been written on these adventures, and more than a few brilliantly bad ones, too. Just the way he likes it.
It's hard to imagine a conversation he wouldn't bite on, but if you really want to dive into it, come prepared to talk Antonio Gramsci and world literature, NBA basketball and any and all bread crumbs of spiritual and intellectual philosophy. He feels as home in them as he does anywhere in the world.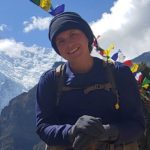 FUN  FACTS
She really does love cheese.
She sometimes attempts to clog when she hears the beautiful sound of a banjo.
Her favorite birds in New Zealand are the prehistoric pukeko and the curious fantail.
Natalie Neuwirth
Overseas Educator
Natalie comes to you all the way from the glorious, cheese-loving state of Wisconsin. Although her childhood included practicing gymnastics in a dairy barn and eating absurd amounts of ice cream, she found happiness in the outdoors. Whether it was creating snow forts with her sister or going on fall hikes up the nearest "mountain" to climb some rocks, she developed a curiosity for the big world that surrounded her.
This led to her first trip abroad to Costa Rica at age 13 where a host family welcomed her with open arms and answers to some of her curious questions. The generosity and cultural insight received from her hosts, Doña Grace y Don Freddy, set Natalie towards a future of travel to continue to seek connections from cultures all around the world.
Since then, she has done a number of odd jobs meeting local families and international friends along the way. From horse farming in Ireland to working in a yoga house in the Sacred Valley of Perú to hand-planting half a million trees in New Zealand, she's loved the adventure along the way. She continues to find joy in the small moments of connection and remains curious about the diversity of this big world.
Natalie has led trips in 5 different countries for the past 4 years for high school students and can't wait to join Carpe Diem this spring. She hopes to share her passion for traveling and help participants grow in a new adventure!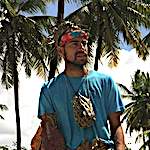 FUN  FACTS
Spent time with the Bellingham Circus as a juggler and acro-balancer.
Grew up acting and absolutely loves being on stage. Was once offered a job to be an actor by a commercial agency in Seattle.
Is the youngest of 7 kids and has a twin brother.
Nathan Swanson
Overseas Educator
Born in the great state of Washington, Nathan developed a love for the outdoors. He spent his childhood riding his bike with his siblings or exploring every inch of forest he could find. By the time Nathan was an adult he considered himself passionate with little training when it comes to the outdoors. The summer after high school Nathan went on a trip to adventure along the coast of Australia. This is the trip that sparked his love of travel! Getting the chance to stay on a farm, hold a koala, hunt crocodiles, rappel in the mountains, learn to surf, dive the Great Barrier reef, and meet some wonderful people along the way.
During his college years Nathan started to study recreation at Western Washington University. Here is where he fell in love with rock climbing. After attending school for 2 years he took a hiatus and started working with kids and gaining life experience. It was during this time Nathan started working for summer camps where he was able to share his passions with the campers. He decided to finish his degree at Southern Oregon University finishing with a bachelors in Outdoor Adventure Leadership, then partaking in the first cohort for the masters in Outdoor Adventure and Expedition Leadership.
While at SOU Nathan got to spend 2 months traveling around East Africa. He spent 2 weeks in Zanzibar doing dolphin conservation, then spent 5 weeks with his school travelling around Kenya, Rwanda, and Zanzibar. Finally he spent another week doing some more exploring by himself before heading back to school. In the master's program Nathan got to plan and lead a bike-packing expedition. They embarked on a journey biking from the Black Sea to the Caspian Sea utilizing a path through the Caucasus Mountains.
When not travelling internationally Nathan likes to spend time driving the coast in his van, juggling, hanging out at camp, or watching movies.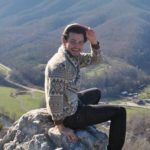 FUN  FACTS
Was gifted an (organic!) handmade arrow by hunter-gatherer pals in the Hadza tribe while camping in Tanzania.
Serendipitously couch-surfed in Lyon, France during the spectacular Fête Des Lumieres (an amazing festival of lights!).
Rode a bicycle from California to Colorado— spontaneously slept in the yards of many friendly strangers, including biking legend Inga Thompson (a very gracious host with lovely cows!).
Peter Benassi
Overseas Educator
Peter grew up near Chicago, playing football, hockey and various other sports throughout his youthful years. In college, he had the opportunity to spend a semester in the Indian Himalayas, which proved to be a transformational experience. His past leadership experiences include guiding numerous backpacking trips in the Rocky and Appalachian mountains, mentoring students in Chicago Public Schools, and volunteering as a mentor with teens in Austin, Texas. As an instructor, Pete has had the opportunity to guide students on summer programs in Colorado, Tanzania, Italy, and Thailand, and he has guided six gap semesters in India, East Africa, the South Pacific, and Hawaii. Peter is passionate about environmental sustainability, cultural studies, mindfulness, and community.
Pete holds a BA in Education and MA in Social Justice and Community Organizing from Prescott College. He is a certified Wilderness First Responder and previously was a certified EMT.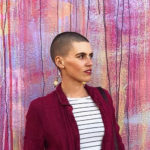 FUN  FACTS
Favorite quote: "Knowledge is only rumor until it lives in the muscle" proverb from Papua New Guinea
Rachael wants to do more creative things! Let's make some art!
Her favorite thing in the world is playing in the waves
Rachael Smith
Overseas Educator
Rachael grew up exploring the forests, rivers, and beaches of beautiful Northern California. She developed a deep love for the outdoors and a particular obsession with all things water. As someone who learns through physical activity, she valued learning about herself and her surroundings by romping through the woods. Desire for new adventures led Rachael to her own gap year and she has been traveling and exploring ever since.
College in the Midwest was a challenge for this fish out of water. She attended Antioch College as a member of the pioneer class to the college's reopening and earned a degree in environmental science. Through those transformative years, she realized that while her education engaged her cognitively, it lacked the physical and emotional aspects she needed to function joyfully and productively.
Scuba, first aid, weight lifting, and wilderness training helped fill the missing parts of her education. She is grateful to her teachers and students for the opportunity to share the gifts she has received from these disciplines. She is a yoga teacher and loves to exercise and discover new ways to move her body!
Travel and work in different countries has given Rachael deep appreciation for the communities she has formed overseas and her solid loving connections from home. Every destination is a chance to meet people, hear their stories, and build relationships.
Rachael is an experienced SCUBA instructor who has taught diving in Mexico, Colombia, several Caribbean islands, and east Africa. Most recently she spent two years working as a diver in Zanzibar, Tanzania.
Hungry for growth and new experiences, Rachael appreciates leaving her comfort zone physically, mentally, emotionally, and spiritually. This will be her 3rd time leading a gap year program in Central America. Her most recent Carpe Diem trip was in New Zealand before the pandemic hit and cut it short!
Her quarantine adventure was solo road tripping through the southwest, eventually landing at her friends off the grid community in New Mexico where she stayed in a bus for a few months.
Rachael believes our collective journey towards a more just and peaceful world starts with the work we do on ourselves and in our communities. With intentional care for each other and ourselves we can create the safe foundation we need to take on challenges and realize our potential in the world. She looks forward to building community with you!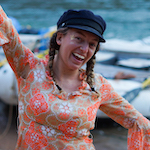 FUN  FACTS
Rachel has chronic hiccups, getting one every
10-20
minutes. Don't be surprised when you hear this.
She solo thru-hiked the Tahoe Rim Trail, a 175 mile trail that circumnavigates the entirety of Lake Tahoe.
Rachel got to raft the Grand Canyon this past year and fell in love with rowing boats, which led her to pursue a job as a raft guide.
Rachel Lightner
Overseas Educator
Constantly curious and an inability to sit still, Rachel Lightner is most happy when exploring new places. Growing up in the mountains of southern Oregon, Rachel discovered her love for nature by climbing trees around her home and snowboarding on the slopes of Mt. Ashland. She followed her passion for the outdoors by pursuing a degree in Interdisciplinary Studies of Outdoor Adventure Leadership and Journalism at Sierra Nevada College in Lake Tahoe. Rachel spent a semester of college abroad in Alicante, Spain where she took her favorite course load to date: spanish, salsa, and sailing. Her time abroad also brought her to Germany, England, Morocco and Italy, where she caught the travel bug and fell in love with the sense of childlike curiosity that visiting new places brought to her. She pursued this feeling post college by traveling to Israel for her birthright trip, Greece to explore its islands, China to teach outdoor education, the Phillippines to learn how to scuba dive, and Japan to ski the epic powder.
Upon graduating college, Rachel dove into a career in outdoor education, working as an English Instructor for Adventure Risk Challenge, a non-profit leadership and literacy program for underserved youth in California. She continued working in this field, from the Sierra Nevada mountains for Outdoor Adventures by Boojum to the karst mountains of China for Indier. Rachel became a backcountry snowcat guide for Pacific Crest Snowcats in Truckee, CA and worked as a residential advisor and teacher for Alzar School. Most recently, she fell in love with the rivers of Idaho and became a raft guide on the Salmon River.
Drawn to both wild and well-known locations, Rachel has ventured to parts of the world in search of places, people, and cultures different from her own. Through these experiences, she continues to gain a deeper sense of self and appreciation for the vastness of the world. She is excited to share this passion and her light ways of life with students at Carpe Diem.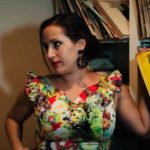 FUN  FACTS
Despite traveling and flying on a regular basis, Rebecca is scared of flying.
At the age of 10, Rebecca dreamed she was being eaten by a cow. Since that day, she has been a vegetarian.
Rebecca once got caught in the middle of a cat fight (feline) and has a scar down the middle of her face to prove it. It required a number of stitches.
Rebecca Liebeskind
Overseas Educator
Rebecca was 9 years old when she took her first extended trip abroad. From the moment she stepped off the plane, she felt exhilarated by the new sights, smells, sounds and taste (especially the taste, if Rebecca had to be labeled, she would be ok to be called a foodie). That initial experience opened her mind and senses to the world and was instrumental in shining light on what she wanted to do: travel and connect with people the world over, as well as pursue work and studies with an international focus.
Rebecca received her B.A. in Middle Eastern and South Asian Studies and Jewish Studies from Emory University and her M.A. in Middle Eastern Studies from Ben Gurion University in Israel. Following the completion of her degree, she spent a year and half on her own exploring India, a country that epitomizes the meeting of cultures. India is a place of immense diversity and following that initial post graduation trip, Rebecca has been lucky to have returned over 11 times and to have led 7 Gap Year trips there, each time seeing and experiencing something new.
In addition to leading programs in India and many other countries, Rebecca has worked with the refugee population in Atlanta (Did you know that just outside of Atlanta is the most ethnically diverse square mile in the United States?). She also spent 10 years working at an Indian restaurant, and has held a number of odd and interesting jobs; including being a lady Santa Claus in India. In her free time, Rebecca likes to cook and to sample all of the local culinary fares of the places that she is traveling in.
Rebecca has been a puzzle enthusiast all of her life. As a kid she would spend her days completing jigsaw puzzles. Rebecca still enjoys a good jigsaw puzzle, but now her love of puzzles is more metaphorical. She enjoys figuring out how everything is connected, and when she travels she gets especially excited when she sees historical links between different cultures. Like the missing connecting piece of a puzzle, Rebecca can't wait to connect her Carpe students to wonderful experiences and a transformational experience.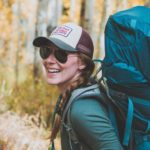 FUN  FACTS
Sarah's happy place is sitting around a campfire with friends, musical instruments, and the freedom to shamelessly attempt to belt Amy Winehouse songs under the stars.
She has run three marathons – the last of which was the 2016 Boston Marathon, where she ran on a charity team that raised money to send youth from underserved communities to summer camp. After that, she somehow found herself in a full-circle turn of events working as a summer camp director for two years.
Sarah's most random job was a short stint working as a zipline guide in the Minnesota River Valley, where she had the opportunity to take the Twin Cities' most well-known radio personalities on a private tour. And, because Minnesota is adorable, her dad turned out to be their veterinarian.
When leading a summer program in Costa Rica, she and her students ended up at an expat's Fourth of July celebration in San Jose with members of the US embassy. They ended up making the cover of the expat newsletter due to their enthusiastic dancing in the middle of a rainy plaza.
Sarah Silverstein
Overseas Educator
Sarah grew up on a farm in a small town of Minnesota, and spent most of her childhood exploring the surrounding 50 acres of unused farmland by foot and on horseback. Of course, that also meant that she spent a great deal of her early life doing barn chores before and after school. The overlap of inside and outside living gave her an appreciation for wide open spaces, fresh air, and getting your hands dirty in pursuit of fun.
During her undergraduate years at Northeastern University, Sarah took advantage of the numerous opportunities for experiential education and spent more time away from her university than on campus! She had the chance to live in both Italy and New Zealand, and spent six months working at a social enterprise in the townships of Cape Town, South Africa. Her capstone class took her to Dubai and Saudi Arabia, and she visited Israel in 2011. These global experiences at such a young age helped shaped her worldview, enhanced her understanding of diverse and complex cultures, and have taught her more life lessons than she can begin to count.
Since her college years, Sarah has called Colorado home, with regular stints away. She's spent her summers leading adventure travel programs in Fiji, Costa Rica, and Spain, along with stints in Colorado and Utah. During the rest of the year, she's worked behind the scenes in the industry, programming international itineraries for adventure travel organizations. Recently, she took a few months off to cycle and tramp around New Zealand, and when she can't stamp her passport, she spends her free time hiking, skiing, camping, and exploring the areas closer to home. All while drinking copious amounts of coffee.
Sarah remembers the first time she worked as an outdoor educator for students – she was sent to Fiji, of all places, and couldn't wait to come home and tell her friends about the beautiful places and culture of a new country. Instead, she came home talking about her incredible students and the meaningful connections that were made during her month in-country. There is something so special about experiencing a place with a close group of people, and Sarah discovered that her real passion is sharing that experience with others.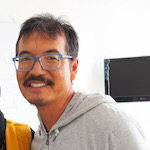 FUN  FACTS
Second fastest boy in the 5th Grade (could never beat Malcolm Chow) at Wai'alae Elementary School. Wai'alae is also the alma mater of musician Israel "Iz" Kamakawiwo'ole (never met him, but his cousin Chris was in my grade).
Former member of the Hawai'i Carpenter's Union Local 745.
Would love to build his own ukulele one day, but right now just looking for one to take to Thailand. Hopes you like music.
Sheldon Ito
Overseas Educator
Sheldon was born in Honolulu to Hawai'i-born parents of mostly Japanese descent. He graduated from the University of Southern California where he double majored in Political Science and Print Journalism. He interned twice for the Los Angeles Times and was later hired as a reporter in the Santa Monica bureau. He studied film with Third World Newsreel, an activist film collective in New York City, and moved back to Hawai'i, then Los Angeles, to pursue a career in the film industry. After 9/11, he moved back to NYC to serve an AmeriCorps year where he worked with public school students teaching environmental science. Five years later, he earned a Master's Degree in Secondary English Education from UMass-Boston and a USCG 50-ton Near Coastal Master's License. He has taught English and History in Boston, Minnesota, and Brooklyn and led sailing expeditions on open decked 30-foot ketches for Outward Bound, where he remains to this day. This will be his fifth semester abroad for Carpe Diem Education.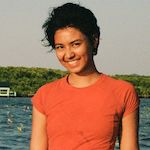 FUN  FACTS
She once had to get stitches on her tongue as a kid.
The most she's ever hiked at once was when Soumya through-hiked the 30-mile Wildwood Trail in one day just for fun.
Soumya loves live music and can usually be found going to at least one show a month.
Soumya Nadabar
Overseas Educator
Growing up between Japan, India, Argentina, and the United States, Soumya contra-danced (and sometimes tripped) between cultures, languages, time zones, and belief systems from an early age. This upbringing gave her a healthy curiosity about the differences & similarities she perceived in the world around her, a belief in our inherent interconnectedness and ultimately, a passion for dismantling intersecting systems of inequality. Her pursuits have led her to explore environmental justice in southeastern North Carolina, conduct ethnographic research in Quito, Ecuador on culture and gender, and serve as an AmeriCorps VISTA in Portland, Oregon where she worked to make experiential international education accessible. She has also led college students to Guatemala to study gender issues, interned at a community development NGO in Delhi, and spent a year teaching English on a Department of State grant in the Himalayan foothills of northern India . Some of her favorite moments abroad have been riding a motorbike through the hills of northern Vietnam, backpacking to the summit of a crater lake for the sunrise in Ecuador, and celebrating Holi with her students in India. Most recently, Soumya has been a field instructor for wilderness courses, leading students tramping through the Alaskan tundra and places beyond! Wherever Soumya travels or recreates, she hopes to develop authentic, reciprocal relationships with the community and the land. She is passionate about collective liberation and the power of embodied learning and hopes to unite the two by making experiential education a catalyst for personal growth, activism, and advocacy. In her free time, Soumya likes to adventure, hike, climb, bike, dance, read, chase down the best veggie ramen, engage with spiritual community, and cultivate playfulness and joy. Soumya graduated with a B.A. in International Studies and a B.A. in Economics from North Carolina State University.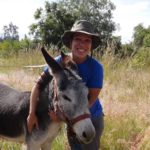 FUN  FACTS
Ha'e oñe'ekuaa Guarani. She speaks Guarani, an indigenous South American language.
Suzannah grew up on a hobby farm and has mad chicken raising and gardening skills.
One of Suzannah's favorite spots is under the canopy of cocoa trees in Costa Rica. She spent several months researching the growth of cocoa pods and tabulating monkey, parrot and fungus damage to the pods.
FAVORITE QUOTE:
"As you go through life, keep your eye upon the donut and not upon the hole."
Suzannah Crandall
Overseas Educator
Suzannah, born and raised in northern Wisconsin, grew up eating cheese and playing outside. Her love for exploring nature and traveling began at a young age during family camping trips and a stint in Germany at the age of 10. Suzannah pursued her love for the environment and travel studying abroad in Costa Rica while obtaining her degree in biology.
After college, she was able to combine her desire to fully immerse herself in another culture and pass on her appreciation for the environment as a volunteer in the Peace Corps. She spent two years in Paraguay working with schools and her community on environmental education projects. Her most memorable experiences include drinking mate with her neighbors, enduring the Paraguayan heat, and laughing through the language snafus.
Her desire to work in the environment with students pushed Suzannah to pursue teaching environmental education in the Outer Banks of North Carolina and later in Wisconsin running an outdoor skill development program for high school youth.
Most recently, she has had the pleasure of traveling and working in central and south America with a student leadership program. Suzannah is excited to be part of the Carpe Diem team and support students during their experience.