Birthplace of myriad forms of religion and spirituality, India is a convergence of ancient traditions and the embodiment of paradox. Now a modern country of 1.3 billion people, India is rapidly emerging as a major economic and technological power.
Carpe Diem Education offers an experience that brings you face to face with complex social structures, diverse religions, and the intersection where tradition and change collide--from Hindu temples and ghats along the great Ganga River, to the legendary desert landscapes of Rajasthan; from rickshaw rides through the crowded streets of Delhi, to the awe-inspiring immensity of the Himalaya mountains.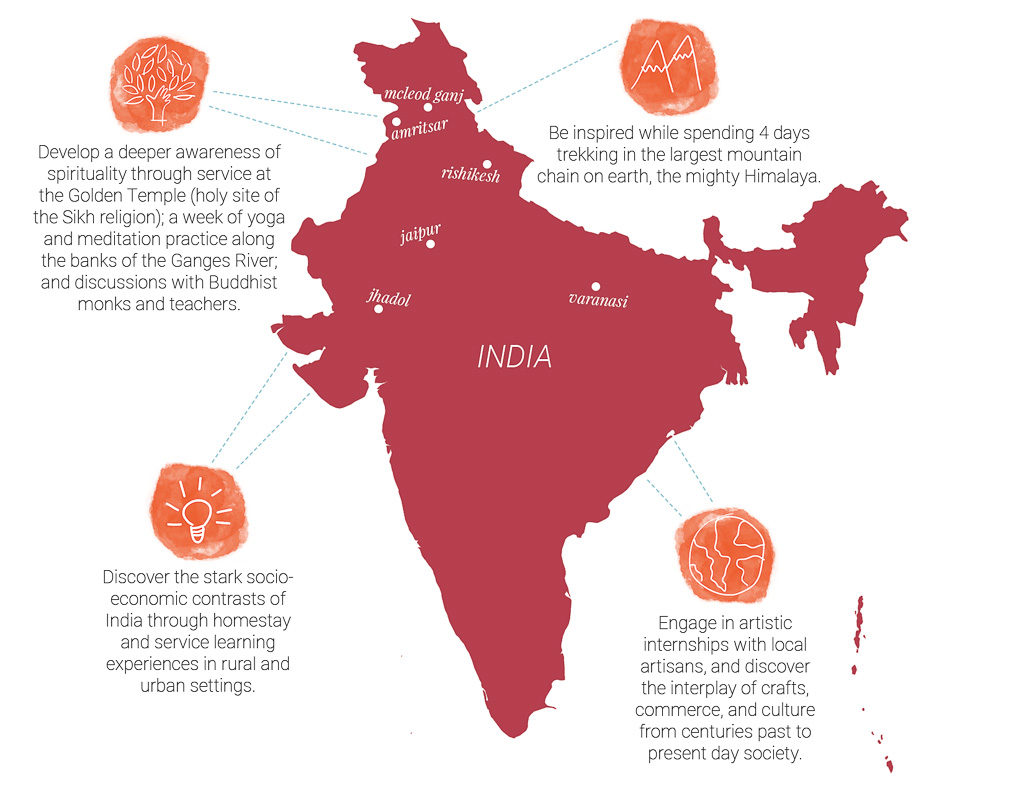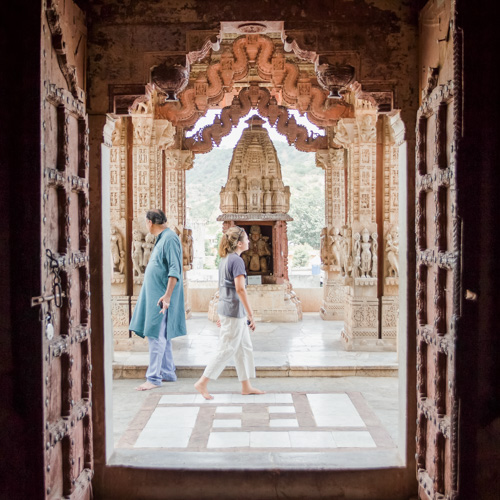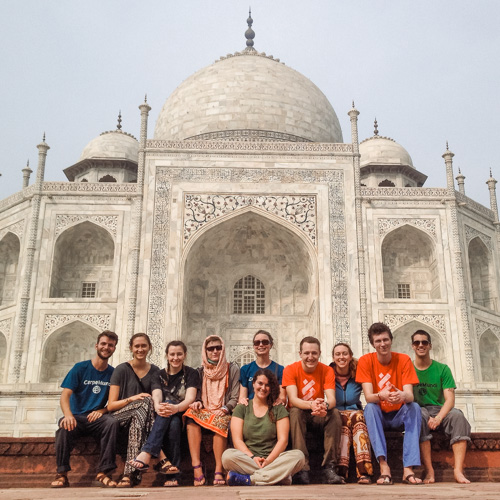 Due to ongoing concerns related to the pandemic, Carpe Diem has made the decision to close the India program for the Spring 2022 and Fall 2022 semesters.
Please contact us with any questions.
Length
Semester
Program dates*
Spring 2022
CLOSED
Fall 2022
CLOSED
* Dates may fluctuate depending on flight times and availability.
Group Size
2 Overseas Educators and up to 13 students
Eligibility
Our typical student is between 17-22, though we sometimes work with students slightly outside that range depending on circumstances.
College Credit & Financial Aid
Learn more about: College Credit & Financial Aid
Language Requirements
None
Cost:  
$11,900
Program tuition includes all food, accommodations, scheduled program activities, and international travel insurance for the duration of the program. International airfare and spending money are extra. International airfare estimated at $1600 - $1800; internal India flight estimated $200 - $300; visa fees estimated at $150.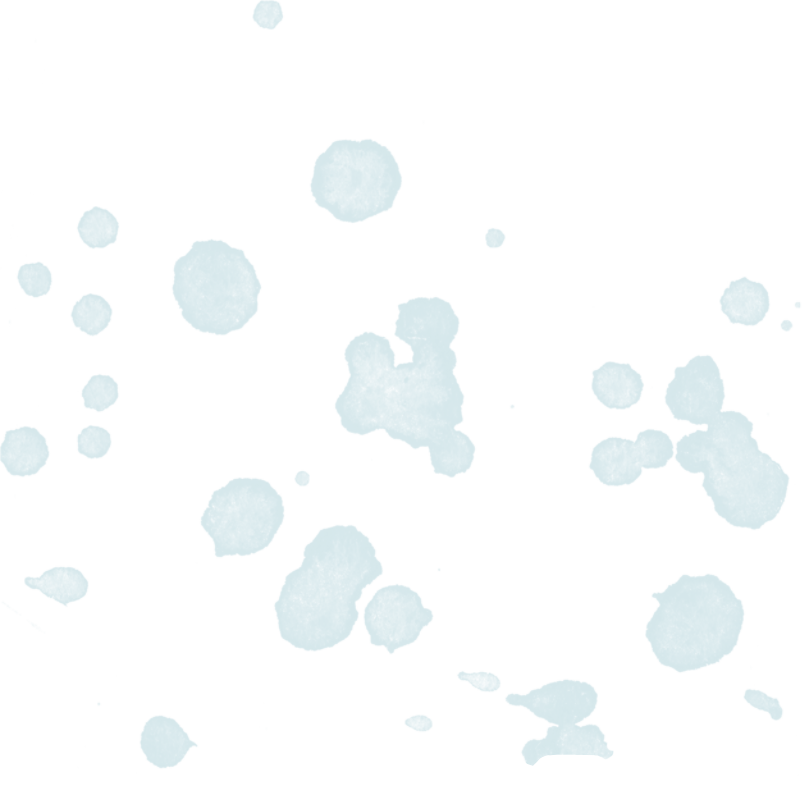 Perhaps more than any other place on earth, India harnesses a depth of history and culture that is undeniably vibrant and alive, yet irrevocably changing and evolving in response to today's fast-paced world.
Given India's massive population and increasing demand for resources, the country is especially vulnerable to the effects of climate change. We'll engage with communities that are proactively adapting to the challenges that climate change is presenting. Interwoven into each experience is the ever-present role of spirituality, and the myriad ways this is infused into the lives of the people you meet.
Throughout our journey, we'll explore concepts of wealth and poverty, and the impacts of social systems that result in oppression for some, and opportunity for others.
Questions We'll Explore:
How do we reconcile the vast disconnect between privilege and poverty that we see nearly every day?

What role does religion and spirituality play in the lives of the people we meet?

How are communities in India addressing increased demands on resources? What strategies are being implemented to address water shortages, shifting weather patterns, desertification of agricultural lands, and loss of endemic forests?

What are the conflicts between an evolving technological and industrial movement, and the ancient traditions of artisans and craftspeople, religious sects, and social structures?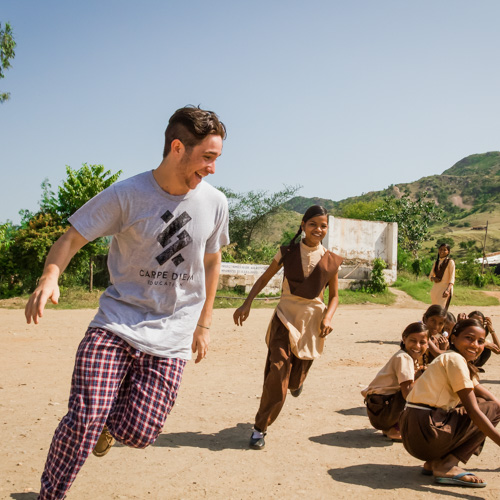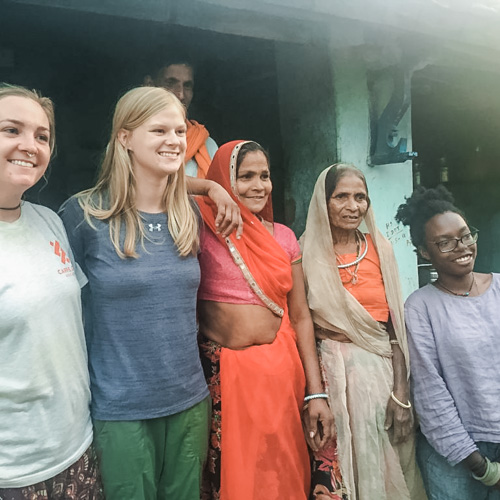 Engage

in conservation efforts in two vastly different areas of India. Discover how each is adapting to unique local conditions, creating a more sustainable model of living in community and relating to the environment, and how these efforts support local economies. 

Through artistic internships with local artisans

, you'll explore skills and crafts that have been practiced for centuries, yet are being lost in the age of technology.

While living with homestay families in both rural and urban settings

, we'll witness the contrast that arises in economic disparity, and the results of having different levels of access to education, resources, and technology. You'll discover spiritual concepts and practices that focus less on changing the external and emphasize cultivating happiness within.

Discover the beauty and inclusivity of the Sikh faith

as you walk the grounds of the Golden Temple, surrounded by the sounds of ever-present sacred Gurbani Kirtan music. Explore Dharamshala and McLeod Ganj, a haven for Tibetan refugees who, to this very day, make the dangerous crossing through the Himalaya in order to start a new life here. Discuss the tenets of Buddhism while having tea with a local monk; learn about the continued efforts to retain Tibetan culture and tradition even as they must adapt to a new country and society.

Connect to your environment by doing hands-on work

at a Himalayan permaculture site that is reviving traditional eco architecture, establishing edible landscapes, and emphasizing the power of local economies. Discover how these practices are serving the larger goal of retaining local culture and offsetting the pressures of globalization and climate change.

And so much more!
Carpe Diem Education's India semester provides a window of access into diverse forms of spirituality, the complexities of addressing climate change, and a deeper understanding of India's complex social structures.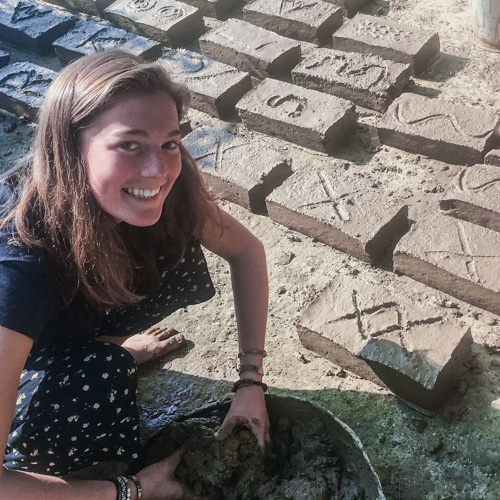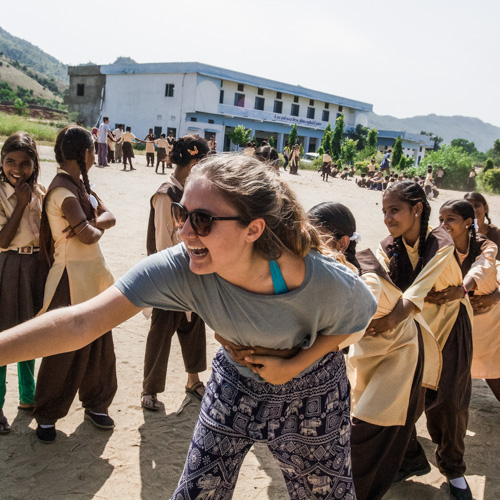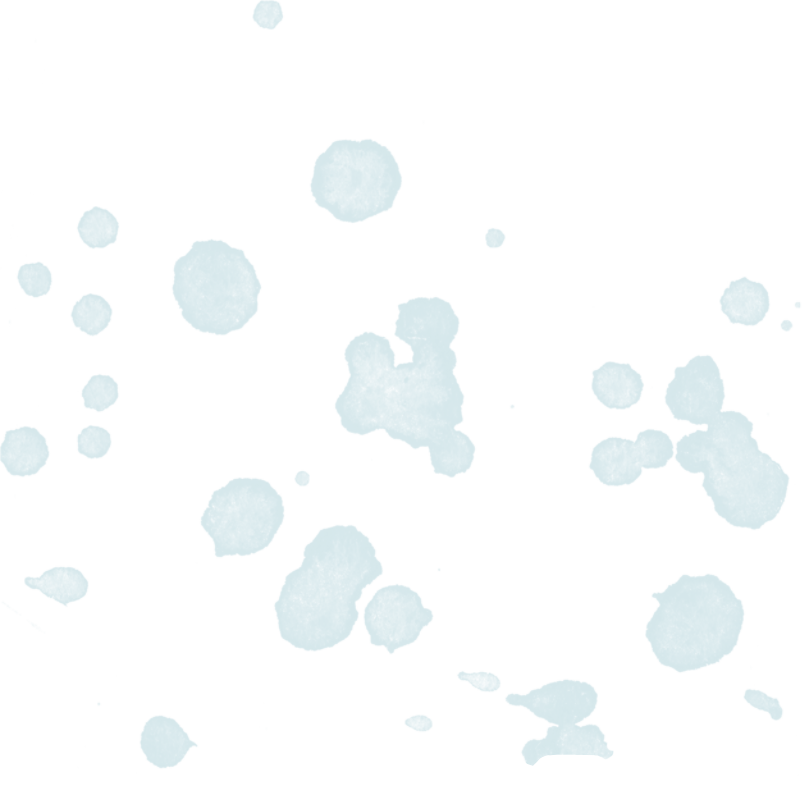 "This is a program that will stretch you to the limits of what you thought was possible and leave you feeling confident."
-Daphne,
CDE Student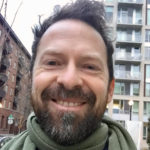 "What I love about leading our India program is the cultural and geographic diversity that groups experience."
- James,
Program Director
"If you're looking for a sign to tell you to take a gap year then these words are for you: do it."
-Colleen,
CDE Student