Meet Our Portland Community
Based at our headquarters (HQ) in Portland, Oregon, our administrative team is dedicated to providing a positive and supportive experience to students and families. From initial inquiry and application to post-semester alumni engagement, our mission is to provide the best possible outcomes for students, families, Overseas Educators, and the communities with whom we engage.
Many of our HQ staff have led multiple programs overseas, and enjoy connecting to the field through program development, staff support, and deepening relationships with in-country partners.  With diverse experiences and interests, our HQ team is united in our commitment to being a caring, compassionate, and professional team.
As a community and as individuals, we strive to live in a way that reflects our values of growth and transformation.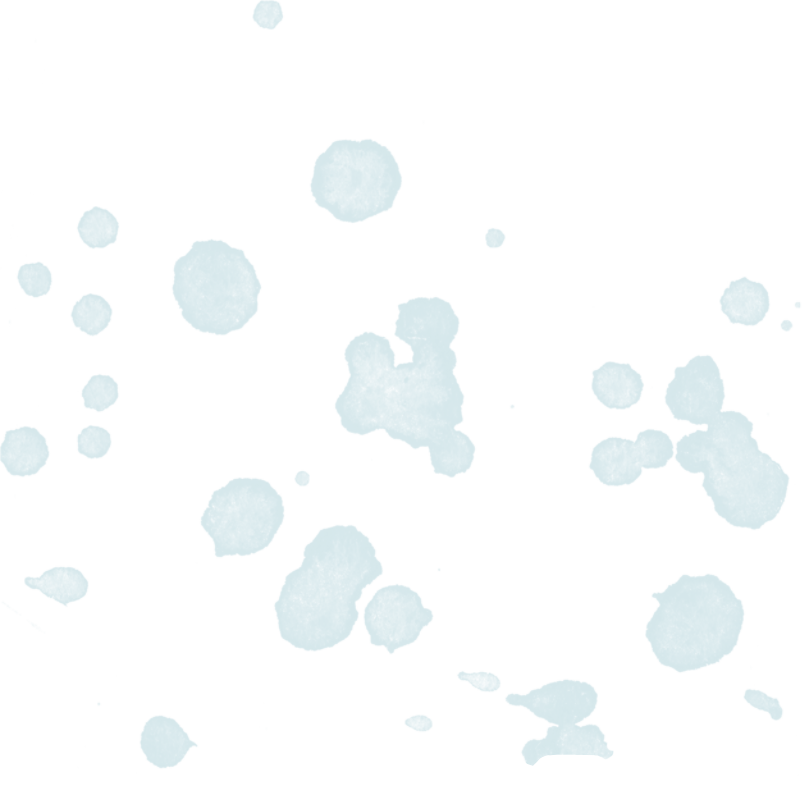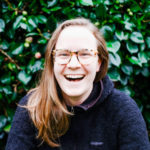 Anne Koenning
CO-EXECUTIVE DIRECTOR
FUN  FACTS
Anne has worked as a cook at both a French language immersion camp in Northern Minnesota and at an organic farm camp on the coast of California.
Anne was the winner of the annual concerto competition in college and performed as a Bassoon soloist with the orchestra.
One of Anne's favorite meals is freshly popped popcorn and Annie's Macaroni & Cheese … together.
FAVORITE QUOTE:
"The real things haven't changed. It is still best to honest and truthful; to make the most of what we have; to be happy with simple pleasures; and have courage when things go wrong." – Laura Ingalls Wilder
Anne Koenning
Executive Director of Enrollment and Operations
Anne comes to her role as Executive Director of Enrollment and Operations after spending two years working as the Director Enrollment at Carpe Diem. Prior to joining the Carpe Diem HQ team, Anne worked in the admissions offices of two other experiential education organizations for four years. Born and raised in Oberlin, Ohio, Anne grew up in a small town and moved west to attend college at Lewis & Clark in Portland, Oregon. Anne majored in Sociology and Anthropology in school and spent much of her time exploring the Pacific Northwest, studying the Bassoon and playing in the college orchestra. During her junior year, Anne participated in a Semester in India with the National Outdoor Leadership School which is where her love of international travel and experiential education began.
After graduating from Lewis & Clark, she came upon Carpe Diem and had the opportunity to intern at HQ for six months where she became familiar with the ins and outs of program administration and what goes on behind the scenes of making transformative experiences possible for students. Since completing her internship in the Carpe Diem office, Anne has lived in Lander, Wyoming and Boulder, Colorado and is thrilled to be living back on the West Coast.
While working in the administration of a similar international education organization, Anne had the opportunity to lead groups of students along the Silk Road from Beijing to Kashgar in China and throughout Myanmar. In her role, Anne loves having the opportunity to connect with students and their families as they prepare for an international semester experience. She also works closely with the Operations Team to ensure that the behind the scenes operations continue running smoothly. When she's not in the office, Anne can be found cooking, enjoying time with friends in Portland and beyond, attending bluegrass shows and spending time with her backyard chickens.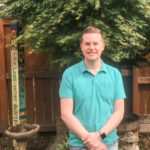 Brian Jewett
OFFICE MANAGER
FUN  FACTS
Carpe Chef! during leadership training.
Bought a motorcycle in Las Vegas and rode it home.
Jack of all trades.
Brian Jewett
Office Manager
Brian was born into a family of travelers in Eugene, OR. He spent many summers camping and backpacking across the Pacific Northwest with his family and his Boy Scout Troop. Brian is an Eagle Scout Award recipient and it shines through in his leadership abilities. As a participant in Eugene's International High School program, Brian acquired the skills to understand, communicate with, respect, and value cultures of the world. Brian developed his thirst for travel when he was 9 as his family spent 10 weeks traveling across the country together in their motor home visiting national parks, historical sites, and amusement parks. He then dove into the world of overseas travel while spending a semester abroad in Japan during his junior year of High School. He gained a much better understanding of Japanese language and culture as all of his classes were conducted in Japanese. Since his initial dive he has continued to explore the world by visiting Mexico, Europe, Uganda, Tanzania, Cambodia, Laos, and Thailand. He traveled to SE Asia to help scout for Carpe Diem Education's program there and then co-led the semester in the fall of 2009.
Brian started his college career by moving to San Francisco to soak up the melting pot of culture and attend SF State University. He returned home two years later to complete his Bachelor of Arts in Psychology with minors in Business Administration and Japanese Language at the University of Oregon. After graduating in 2003, Brian moved to Portland where he started working in coffee shops throughout the region. For the last 6 years he has juggled and transitioned through being a barista, manager of a coffee shop, behind the scenes help for Carpe Diem, Overseas Educator, and now our Office Manager.
When Brian is not traveling or working, he can often be found outside getting his hands dirty in the garden. While in the garden Brian becomes lost in the sights, smells, and sounds that surround him. He also enjoys spending time with family, cooking, riding his motorcycle, home construction, and spending as much time outdoors as possible.
Education, service, and community have long been themes in his life and we're proud and honored to have him working in the office with us!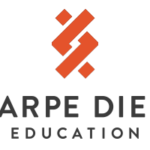 J. David Kennamer Ph.D
INSTRUCTOR OF RECORD
J. David Kennamer Ph.D
Instructor of Record
J. David Kennamer is the instructor-of-record for the Portland State University courses you are taking through your Carpe Diem experiences abroad. He is a veteran of more than 35 years of university teaching, most recently at Portland State and previously at Virginia Commonwealth University (VCU) in Richmond. His subject areas have been communication, journalism and mass media. His doctorate is from the University of Wisconsin-Madison, with other degrees from the University of Kentucky in Lexington, which is his hometown. He also has an undergraduate degree in Spanish from VCU.
International experience began when he was about the age of Carpe Diem participants with a month-long home stay in Quito, Ecuador. He has traveled extensively in Europe and Canada for personal and professional reasons, including a Spanish immersion program in Salamanca, Spain. He was also awarded a Fulbright Fellowship which took him to Argentina, where he taught for a semester in an Argentine university.
Aside from this professional background, he is a sci-fi nerd, cat person, and lover of Portland craft beers and coffee shops. He has learned and forgotten Spanish several times and is currently doing an on-line refresher course. He works out regularly and has been trying to lose the same 20 pounds for 20 years.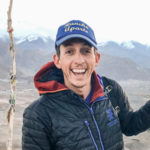 Doug Zaideman
LATITUDES YEAR & OUTREACH COORDINATOR
FUN  FACTS
Thru-hiked the 486-mile Colorado Trail from Denver to Durango. It was the best!
Doug hosted a radio show in high school with a few of his best friends.
Is a total bird nerd (and pretty much all other wildlife), never traveling without a small set of binoculars he 'borrowed' from his parents over a decade ago.
FAVORITE QUOTE:
"Education is the most powerful weapon which you can use to change the world." - Nelson Mandela
Doug Zaideman
Latitudes Year & Outreach Coordinator
Doug joins the Carpe Diem HQ staff as the Latitudes Year & Outreach Coordinator after having spent several semesters working in the field as a Carpe Diem Overseas Educator. Since joining the Carpe Diem team in 2016, Doug has had the opportunity to lead programs in Central and South America, the South Pacific, India, and Hawaii all with incredible student groups and co-OEs! As the Latitudes Year & Outreach Coordinator, Doug enjoys working with students, families, foreign contacts and the HQ staff in a whole new capacity. Having personally volunteered with many of the organizations Latitudes Year students will work with, he is excited to support students on what are sure to be life changing experiences.
Born and raised in suburban Chicago, Doug's family laid the groundwork for a love of nature at an early age thanks to their keen interest of escaping the city to the Northwoods of Wisconsin, canoeing in the Boundary Waters and taking road trips all over the country. As a teenager, he participated on adventure travel camps that first showed him the power and benefit of group experiential education. Whilst traveling internationally on his own throughout Southeast Asia and South America he became inspired to pursue work in the field of outdoor education, return to those roots in experiential education, which has led him to this point. Getting to help facilitate experiential education programs has been a dream come true for Doug, who knows first hand how the world serves as both the best teacher and classroom.
Colorado has been Doug's home-base most of his adult life, and when not leading incredible trips, he can usually be found playing outside hiking, snowboarding, fly­ fishing or flinging a frisbee through the beautiful Rocky Mountains. He has pursued interests in permaculture, teaching English, cooking, sustainable local development, SCUBA, meditation and environmental tourism across the globe. Some of the coolest experiences that this adventurous lifestyle has provided Doug have been swimming with swarming manta rays and a whale shark on his birthday off the coast of Mozambique; tuning in to the rhythm of the Amazon traveling down its waters by boat and hammock; and exploring mystical caves in Laos and Vietnam!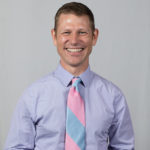 FUN  FACTS
Enjoys wood working and construction in his down time.
Studied aikido for 5 years.
Has more, and worse, puns than all dads combined.
FAVORITE QUOTE:
"Don't ask what the world needs. Ask what makes you come alive and go do it. Because what the world truly needs is people who have come alive." – Howard Thurman
Ethan Knight
Founder
Ethan founded Carpe Diem in 2007 after having worked with a gap year organization for almost a decade. During his tenure in the gap year field, Ethan has led groups in India, Bali, Central America, New Zealand, and has developed programs in East Africa, Indonesia, South America, India, and Central America. Ethan speaks fairly fluent Spanish, although Swahili and basic Hindi were previously in his repertoire. Ethan's been inspired by his mother who worked as a social worker for her entire career, with 5 years being internationally in Cambodia.
Having graduated from Catlin Gabel School, a progressive high school in Portland, Oregon, there was great emphasis put on graduating from college in four years, and he became the putative black sheep of his class for being the first of his troupe to take a gap year. Consequently, about 90% of his class ended up on the 5 or 6-year college plan . . . and all are much happier for it (and doing amazingly interesting things).
Ethan's passion for experiential international education came from his own gap year experience. As he says, he "followed the herd" from high school onto University and after one year found himself depressed and with a deficit of meaningful interactions … and so decided it was high-time to bale from classes and dive into the bigger peaks of life.
On his gap year, Ethan traveled to India, Nepal, Tibet and Thailand – he trekked the Annapurna circuit, meditated for 10 days in noble silence, volunteered in a community kitchen, renewed his faith in humanity, lived in a thatched hut for a month during monsoon, and in general caught that pervasive of "travel bugs" – giardia . . . he also fell in love with travel.
After taking his own "gap year", Ethan returned to Willamette University and quickly graduated in 2001 with a dual degree in English and Philosophy and a minor in Environmental Science. Ethan has been a speaker at the City of Portland's Tri-County Diversity Conference, the National Honor Society, the International Baccalaureate program for the state of Colorado, IECA & HECA, the International Partnership for Service-Learning, and many high schools and alternative education programs. He has led countless leadership training seminars, founded Carpe Mundi (Carpe Diem's non-profit wing), and much more.
In 2012, Ethan left Carpe Diem to found the Gap Year Association, the only membership-based nonprofit dedicated to advancing the gap year movement. He recently retired from GYA in January of 2022 and continues to co-chair the Standards and Accreditation Committee.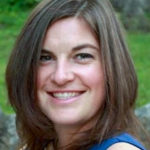 FUN  FACTS
Hansell's goal is to have visited at least as many counties as her age, so roughly one new country a year. At the moment she is four countries ahead. Next stop: Turkey?
Hansell loves the Olympics, pretty much everything about them. If she didn't work here, her dream job would be to work for the IOC in Geneva.
If Hansell could have dinner with anyone living today, she would choose Pele.
FAVORITE QUOTE:
"And the day came when the risk it took to stay tight in the bud was more painful than the risk it took to blossom." Anais Nin
Hansell Woods
Bookkeeper
C. Hansell Woods is the Bookkeeper for Carpe Diem. She formerly served as the Director of Finance and Operations for Carpe Diem. Hansell is passionate about international education as her own education centered heavily around work and travel in South and Central America, Europe, Nepal and Japan.
Hansell started organizing and facilitating scholarship programs in rural Nicaragua where she led service-learning trips and facilitated community development projects for two years. Following her master's degree, Hansell spent five years working for the Academy for Educational Development (AED) supporting research and program implementation in Equatorial Guinea, Malawi, Ghana, Kenya, Uganda, Ethiopia and Zambia. Before moving to Portland, Hansell was the International Program Director for LEAPNow, a gap year organization based in California.
In 2012 Hansell moved to Portland and co-founded Carpe Mundi, Carpe Diem's non-profit partner organization that supports first-generation, low-income, Portland area students to participate in a Carpe Diem semester program. She served as the Executive Director from 2012-2018 and is still working for Carpe Mundi as the Carpe College Program Director.
Hansell is a graduate of Dartmouth College and earned her MPA in Non-Profit Management and International Affairs from Indiana University.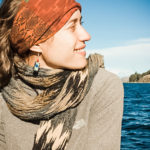 Heather Diamond Vaught
SENIOR PROGRAM DIRECTOR
FUN  FACTS
In an effort to get to know the US a bit better, Heather took a cross-country bicycle ride the summer after she graduated college. Pedaling from San Francisco to Washington DC she got a wonderful glimpse into parts of the country she had never explored before.
One of Heather's favorite travel activities is exploring produce markets and buying new and interesting fruits to taste.
Heather's travel "comfort" items that make living out of a backpack that much easier are her yoga mat(to stretch out after long bus/plane rides) and a thermos (so she can always have a cup of tea).
Heather Diamond Vaught
Senior Program Director: Central America & South America
Heather first discovered Carpe Diem in 2008, when she was looking for a way to combine her passions for experiential education, travel, and outdoor adventure. She grew up in a small suburb of Chicago and didn't know about Gap Years when she graduated high school. However, a semester in South America her sophomore year in college opened her eyes to the transformative power that the combination of travel, independence, and education can have. She spent another semester abroad, this time interning as a cultural exchange teacher at a K-12 school in India, and knew she would continue to seek out experiences that pushed her comfort zone for a long time to come.
After finishing her BA in International Affairs at the University of Colorado-Boulder, she moved to Costa Rica for a year and a half, where she worked at an Environmental Learning Center, facilitating workshops and service projects related to conservation and education and fine-tuning her Spanish. She moved back to the US to pursue a Graduate Certificate in Environment, Education, and Community at the University of Washington, but was still searching for a way to incorporate international exchange into the mix. Carpe Diem was the perfect fit!
Since starting with Carpe in 2008, Heather has had the amazing opportunity to lead programs in Central and South America, India, the South Pacific, and Southeast Asia. In addition to working for Carpe, she also completed a yoga teacher certification program in India and an MS in Leadership for Sustainability Education at Portland State University. Since transitioning from the field to Carpe Diem's Portland, Oregon office, she spent a year as a Latitudes Director, before taking on the role as Program Director for Carpe's Latin America programs. She loves helping others find amazing opportunities abroad, and facilitating opportunities for joy, laughter, and adventure.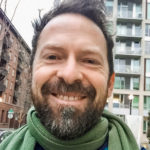 James Simmons
CO-EXECUTIVE DIRECTOR
FUN  FACTS
Loves attending concerts and music festivals, and does so often.
An avid motorcycle rider. Rides a V Strom DL 1000 (named Anikan) and also enjoys riding Royal Enfields in India.
Has recently discovered a love of dance.
FAVORITE QUOTE
"Stay close to anything that makes you glad to be alive". -Hafiz-
James Simmons
Executive Director of Programs
Throughout his life, James has held a belief that one's Path is determined in each given moment; that there is no "right" or "wrong" way to go; that "succes​s(i.e. happiness)" is measured in how engaged and alive one is in any particular circumstance. To that end, his Path has been marked with a wide range of experiences, and he tries his best not to label them "successes" or "failures". Rather, he likes to think of them all as a means to greater awareness, compassion, and hopefully to be of benefit to others.
Born in Portland, James moved to Nashville, TN at age ​eight. He had a childhood of catching (and releasing!) snapping turtles, playing in the woods, staring at the TV too often, and dreaming of hitch hiking Europe directly after high school. In an unexpected twist, he received a Presidential Scholarship to MTSU, and decided that he would experiment with college. While he had a fascinating and very supportive Anthropology teacher, James found most of his academic experiences to be rather mundane, so (with the support of his academic mentor), he left college and began hitch hiking the American West. With laughable gear and a desire to lean into the unknown, James began immersing himself in wilderness areas for extended periods of time. James met some wonderful people in his 5,000 plus miles of hitch hiking, and continues to hitch throughout the world when he has the opportunity (over 20,000 miles and counting!).
Finding deep peace in the wilderness, James moved to Bend, OR, where he became a wilderness therapy instructor. He is grateful to have spent nearly ​three years teaching wilderness skills, community living, and simply walking beside so many amazing students. James began practicing the Japanese martial art of Aikido at this time, eventually earning his black belt and becoming part owner of a dojo. He was also introduced to meditation, and has great respect for movement/meditative arts. He continues to practice meditation, yoga, and ​Qi ​Gong. James spent 13 years in Bend, working as a mentor in emotional growth boarding schools and drug/alcohol treatment centers. To offset the intensity of his work, he also enjoyed the local mountain biking and snowboarding world, as well as focusing time and attention on learning to play the guitar.
James has led 6 semesters for Carpe, oftentimes spending many months post semester just getting to know local cultures (most recently 11 months in India). James has enjoyed settling into Portland and the opportunities that come with staying in one place. He continues his path in music and has found two amazing teachers, goes to the indoor climbing gym regularly, has developed relations with a nearby Vipassana community, and is participating in an Urban Permaculture design course that will result in him earning a Permaculture Design certification. Yes!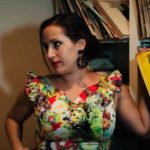 Rebecca Liebeskind
PROGRAM DIRECTOR
FUN  FACTS
Despite traveling and flying on a regular basis, Rebecca is scared of flying.
At the age of 10, Rebecca dreamed she was being eaten by a cow. Since that day, she has been a vegetarian.
Rebecca once got caught in the middle of a cat fight (feline) and has a scar down the middle of her face to prove it. It required a number of stitches.
Rebecca Liebeskind
Program Director
Rebecca was 9 years old when she took her first extended trip abroad. From the moment she stepped off the plane, she felt exhilarated by the new sights, smells, sounds and taste (especially the taste, if Rebecca had to be labeled, she would be ok to be called a foodie). That initial experience opened her mind and senses to the world and was instrumental in shining light on what she wanted to do: travel and connect with people the world over, as well as find a way to pursue a lifepath that would keep her connected to people and travel.
Rebecca received her B.A. in Middle Eastern and South Asian Studies and Jewish Studies from Emory University and her M.A. in Middle Eastern Studies from Ben Gurion University in Israel. Following the completion of her studies, and in search of a way to combine her love of people and travel, Rebecca took an extended trip to Asia, worked with a refugee service agency in Atlanta ((Did you know that just outside of Atlanta is the most ethnically diverse square mile in the United States- Clarkston, Georgia), spent 10 years working at an Indian restaurant in Atlanta, and briefly held down a job as a lady Santa Claus in India. Once Rebecca found out about gap year programs, she felt she found a place that was the right fit for her. Having led 15 semester programs and countless summer programs in many regions around the world, Rebecca is now excited to look at programs from a different lens through Carpe Diem's HQ world.
Rebecca has been a puzzle enthusiast all of her life. As a kid she would spend her days completing jigsaw puzzles. Rebecca still enjoys a good jigsaw puzzle, but now her love of puzzles is more metaphorical. She enjoys figuring out how everything is connected, and when she travels she gets especially excited when she sees historical links between different cultures. Like the missing connecting piece of a puzzle, Rebecca can't wait to connect Carpe students to wonderful experiences and a transformational experience.