Written By Katharine & Gus
Wassup from Katharine, and Gus.
Thursday morning was very relaxed. Katharine, Katie, Belle, and Cooper went with Rachel to fill up our water jugs while the rest of the group hung out at the campsite. On the water trip, they also stopped at the grocery store and made sure to get Vanessa her yerbs. In the afternoon, we headed down to the park and balled up with the bros. We then met two of our contacts here at Miloli'i fishing village, Wes and Kaimi. They brought us opi'i, which we we carved out and ate with some salt and soy sauce. We then cleaned and sanded the shells, which we later turned into necklaces and earrings. After our amazing dinner of Mac n cheese, an auntie came and taught us how to make Hala tree bracelets.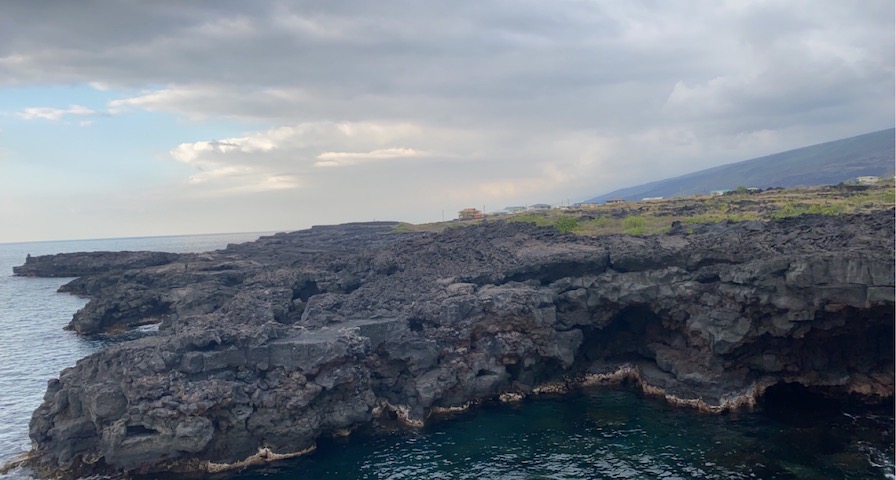 Friday morning, we had a normal breakfast. Then we met with auntie Lyla to pick up trash along the road through the village. After collecting trash for a few hours, we hangout at the park and Lyla talked story. She taught us about fishing regulations and how the pandemic affected fish populations. After lunch at the campsite, we met up with Nicole, a marine biologist, to go for a hike. She took us through Manuka Sate Park to teach us about Ohia trees and other native plants. We had dinner goodnight.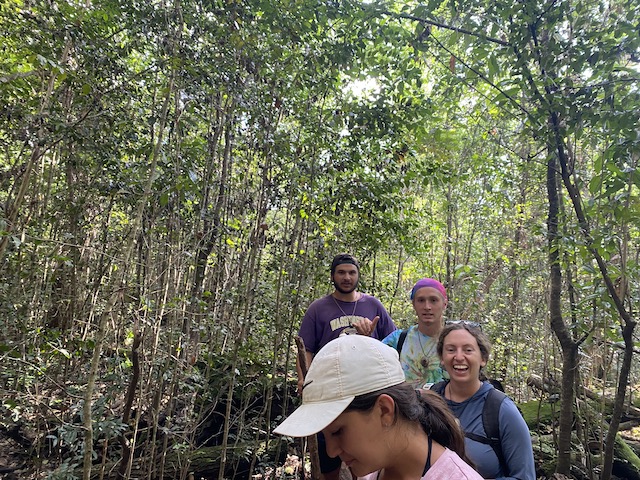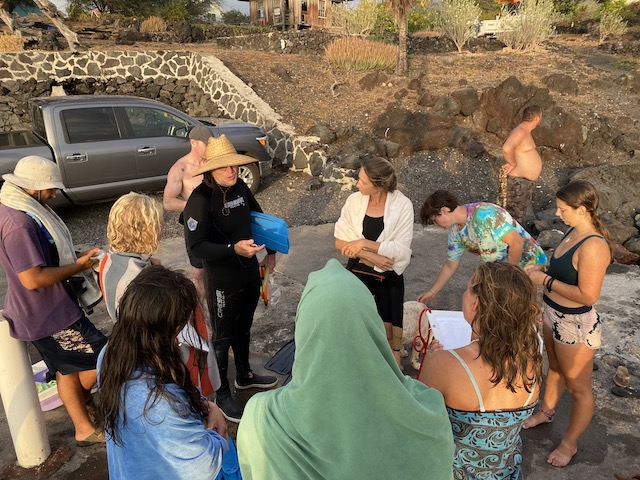 We had a very relaxing Saturday morning at the campsite, and then went to a local coffee shop and grocery store. Vanessa really liked her berry blend smoothie. In the afternoon, the group went down to the wharf for some swimming and basketball. When we got back at the campsite some of the group walked down the shore to look at some caves and cliffs over the ocean. They spotted a black tip shark cruising through the water. Katie was thrown into the water for shark bait (jk).
Sunday was another very chill day. We had a late breakfast at the camp before going to the same coffee shop and grocery store as the day before. A few people went to the park to play basketball while a few others went swimming near our camp. After a very late lunch, we all drove to Volcano National Park. On the way, we stopped for dinner at a Thai food truck which had some gas food. We arrived at the national park with our coats on, ready to be in the cold for the first time in months. We weren't able to see any actual lava, but we saw an orange glow against the clouds in the dark.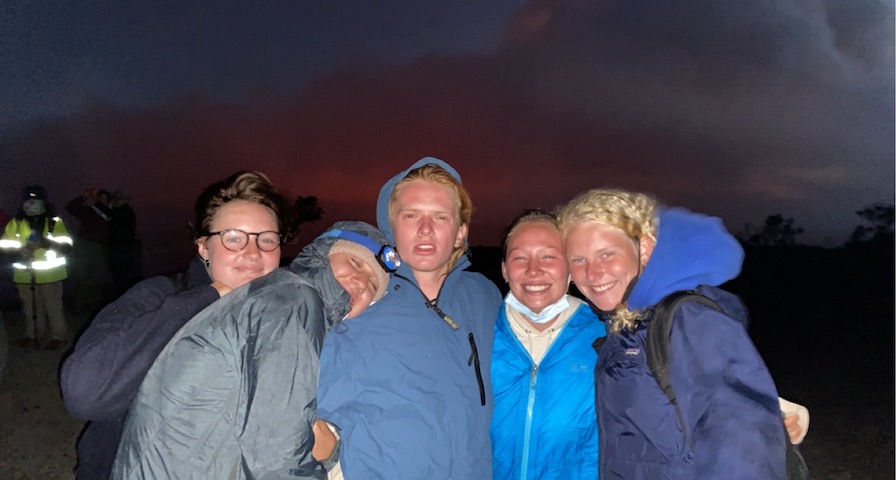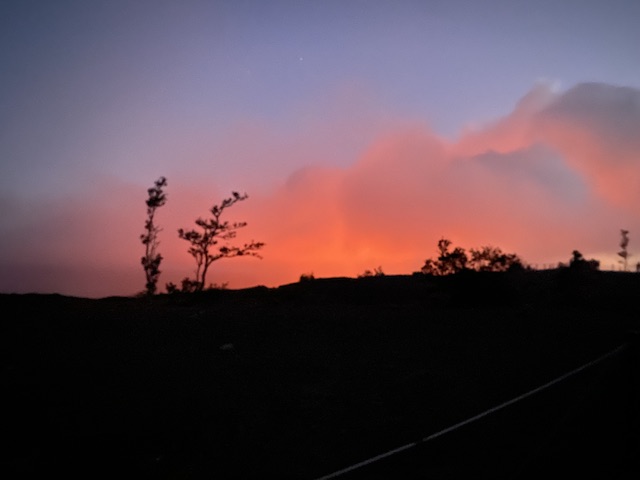 On Monday morning, we headed down to the park to meet with Uncle Kavina and Auntie Lillian. We cut down trees and took apart pallets to make some bridges for the future school campus. Then, we listened to some dope tunes and drank kava that uncle brought us. We also got to try out his Lomi stick massage tool. The group went back to our campsite and ate lunch for a few hours, and at 3 we went to the wharf to meet Nicole. We tracked and the recorded the Yellow Tang, Golden Eye tang, and Achilles Tang fish, taking notes on our underwater paper. Dinner was lit, chicken sandwiches with all the fixins.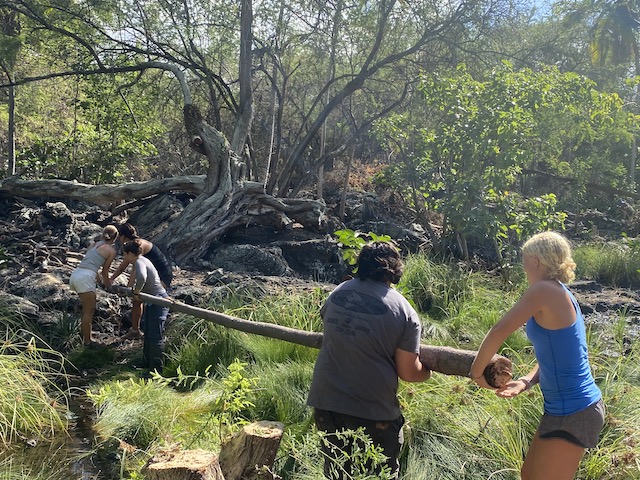 We had a late start to our Tuesday when our original plan for the day was cancelled. Instead of going for a hike and snorkeling, we went to Aunty Momi's house to learn about plant identification. Belle loved all of the little dogs that followed us around. After lunch, we went to the wharf and played a game of tag with the local kids. After a few hours, Uncle Bobo and Wes Took us to go Uni (urchin) hunting. Ty made a delicious stir fry for dinner. After dinner, Wes took a few people to go pole fishing in the dark.