Written By Rosa & Maddi
Hola! Rosa and Maddi here.
We kicked off our second week at Long Way Home in festive style with spooky Halloween Murder Mystery Party. Each member of the group impersonated and dressed up as another member of the group as we played out a script written by Ryan, with Ethan's character (actually Ryan) and Spencer's character (actually Rosa) getting murdered! Many suspected Rachael (actually Maddi) was responsible after the boys were late one too many times, while others accused Rosa (actually Spencer — who also had perhaps the best outfit), but in the end it was Michaela (actually Claire) that had done it!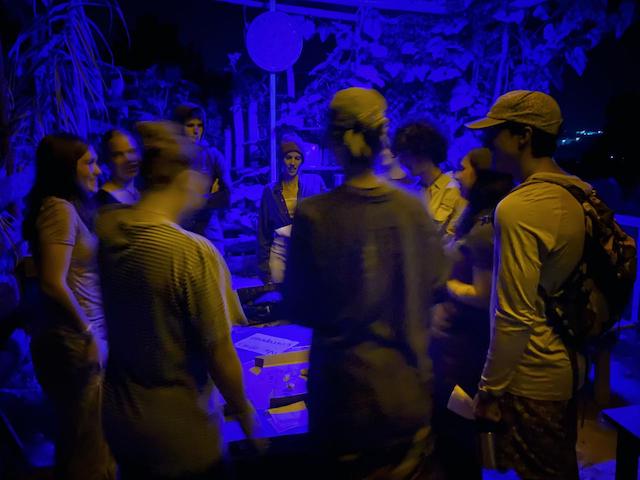 The next day was filled with more festive celebrations on November 1st, Day of the Dead. We started off with an 8 am Spanish class, which was followed by a kite making class with Tony Perén before lunch. We spent more than an hour carefully putting together the traditional barriletes made out of bamboo stalks, string, and colorful tissue paper that are flown every year for Día de los Muertos in Guatemala. After lunch, we got to test out our art projects in a nearby field. Some kites were certainly more successful than others, but it was an uplifting experience for us all (even if the same can't be said about the barriletes themselves). We finished off the day with some free time to rest for the upcoming work week.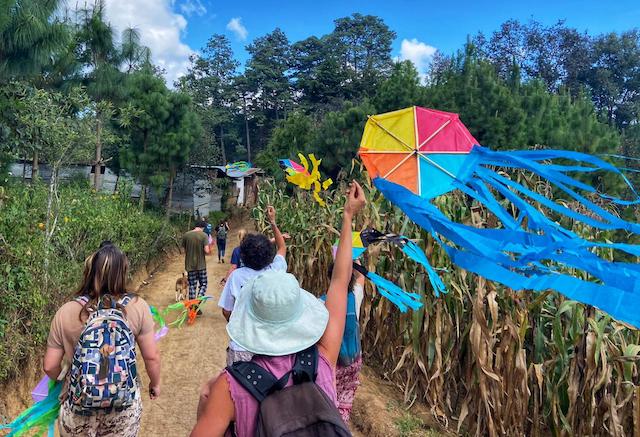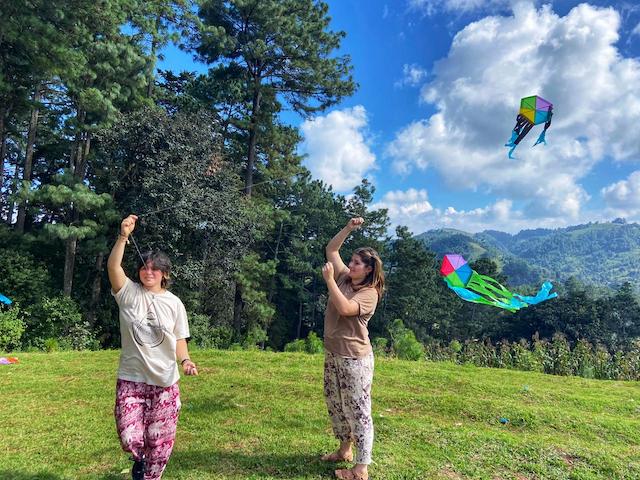 The schedule for Tuesday through Friday looked about the same as last week, with work from 7:30am to noon (with a 30-minute break at 10), and again from 1:30 to 3pm, followed by Spanish from 4 to 6pm. Other than the usual cob making, we spent this week doing some other fun and more artistic projects, one of which was a depiction of mountains and a sun made from glass bottles in a cob wall. The design was a little tricky to sort out and we had to do some adjustments as we went, but it ended up being (relatively) identifiable when we finished. Additional projects focused on making and painting cement fenceposts, as well as finishing up cement pillars by pulling wires out of them.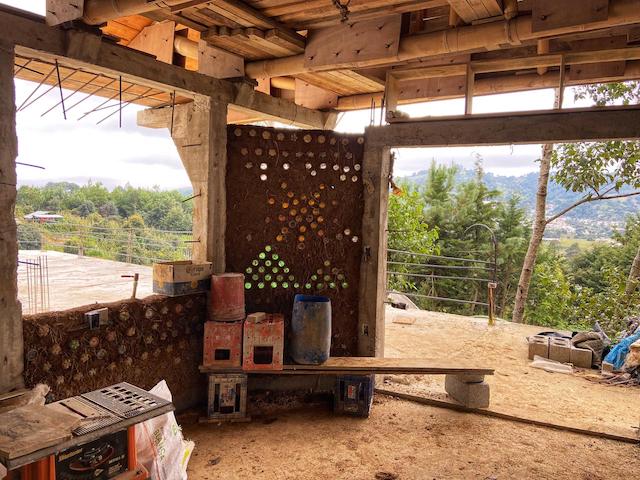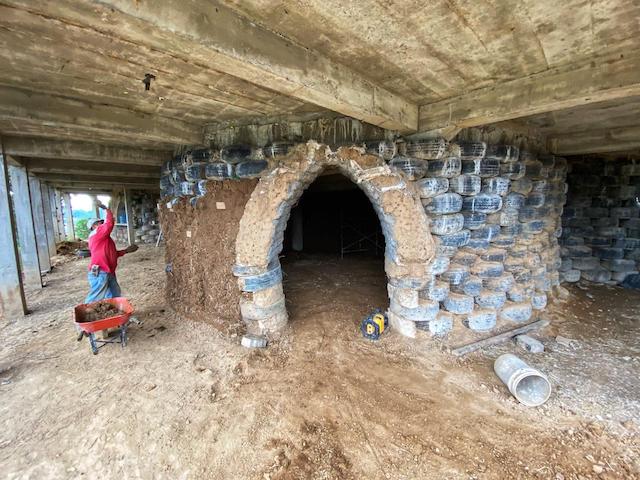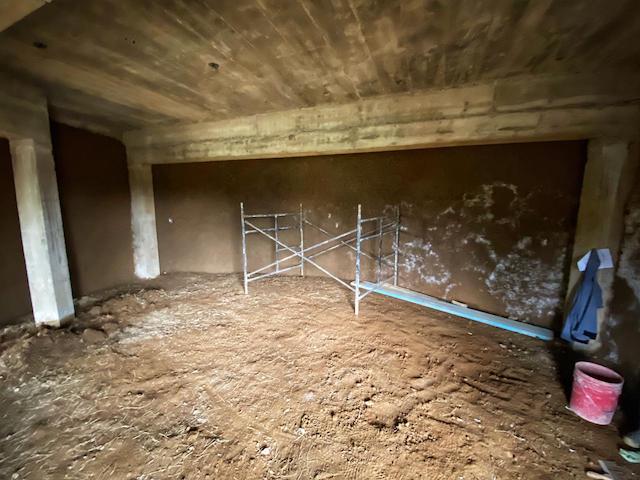 Just like last week, Wednesday looked a little bit different from the other days. Instead of Spanish class, we spent an hour after work learning how to sharpen and fix tools in the bodega. We then had a couple of hours to rest and get cleaned up before a cultural night at Long Way Home planned by Omar. The area was beautifully set up with stands for all of the Perén artists, as well as an artisan jeweler. Furthermore, we got to enjoy lively music from a local marimba band while we walked around admiring all of the incredible art one last time (and making a few purchases as well, of course). The night ended with a delicious dinner and a much needed early night.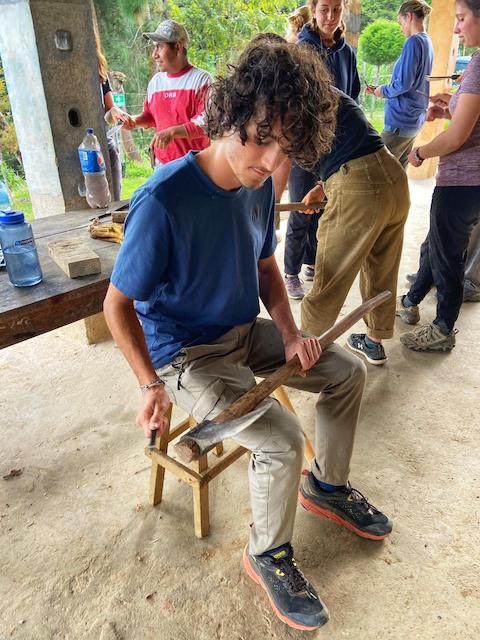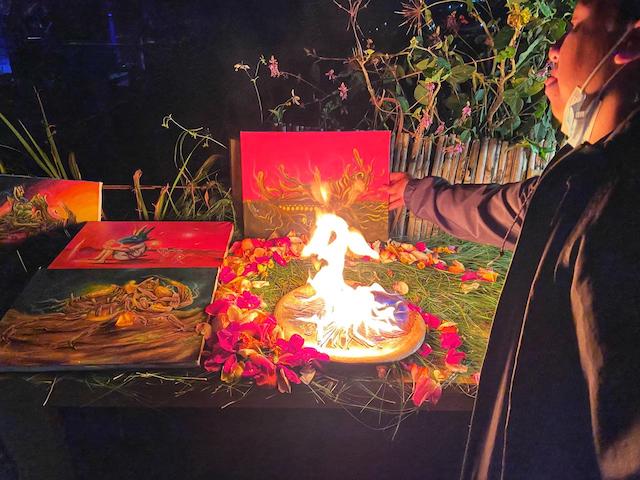 Friday was our last day of work and Spanish classes. We took one last trip to the choco-fruta store to give a little back to the workers who had shared so much with us over the past two weeks. The classes came together at our final Spanish session to play games and present stories we had written. Then, our Spanish teachers were kind enough to bring us traditional Comalapan foods in order to celebrate our completion of classes!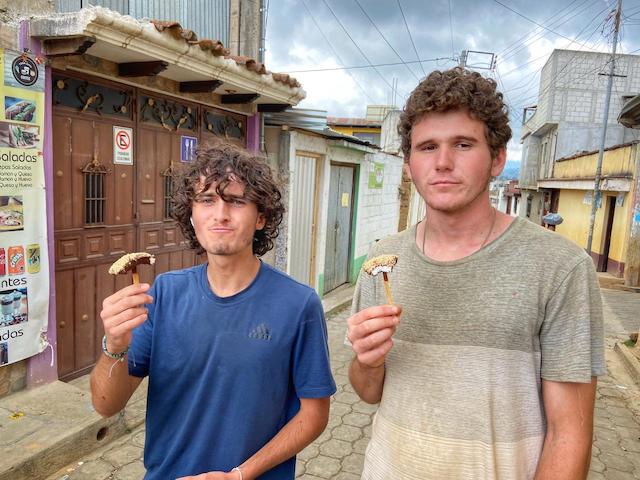 Saturday was a pretty lowkey day, the only main event being a morning cooking class, during which we took a short walk and split into 2 groups to tackle the many elements of a Churassco meal. One group chopped onions and garlic, fried them up with some beans. The other group roasted pumpkin seeds and tomatoes to make sauces. We learned many traditional Guatemalan cooking techniques, such as using a metate to make the tomato sauce. In the end, everything culminated in a beautiful and delicious meal that we enjoyed outside. After lunch, we had free time until dinner to rest or go into town one last time before moving on to our next location.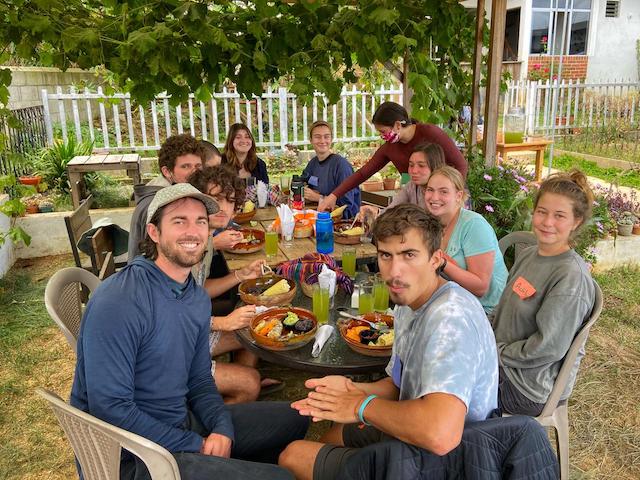 Today we packed up and headed out at 11:30 for the 3 hour ride to Xela, where we had some time to get settled before a nice dinner at the hostel. We can't wait to update you about our upcoming one-on-one Spanish classes and activities next week!