Written By Kaeley, Latitudes Year '22 Dominican Republic
Hello all! The last 2 months I've spent in the Dominican Republic have been a blast. Can't wait to share with you! I am staying in the quaint ocean town of Bayahibe, and through Carpe Diem have been diving with Coral Point Dive Shop. On a typical day I go on 2-3 dives starting early in the morning, then go home to get ready to go out for dinner and to watch the sunset with my friends. I came to the DR (Dominican Republic) with my Open Water Diver PADI Certification, which is the first PADI level of diving. For the first month and a half I spent my time training to get my Advanced, Rescue and Emergency First Responder Ratings, and now I am a certified Divemaster! It was extremely rewarding to hone a skill, and learn a lot about aquatic life along the way. I got to see some pretty crazy things. Here are a few of my favorites down below:
A grumpy old shark couple sleeping in a cave: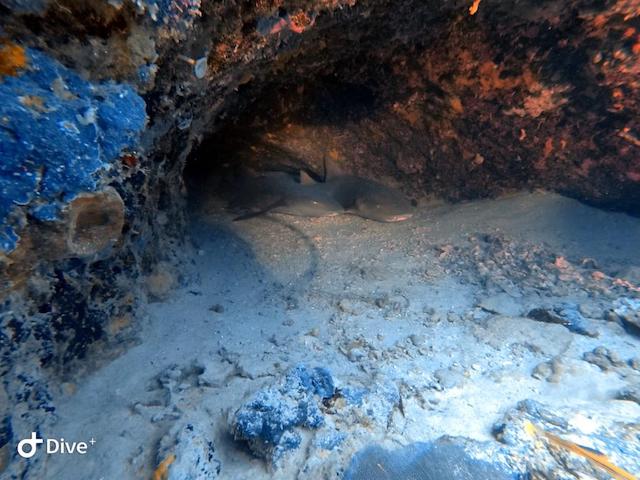 A very sweet and very chunky turtle: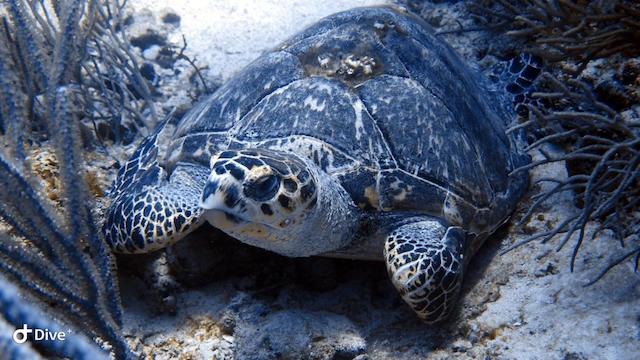 This is a sting ray… Don't touch these…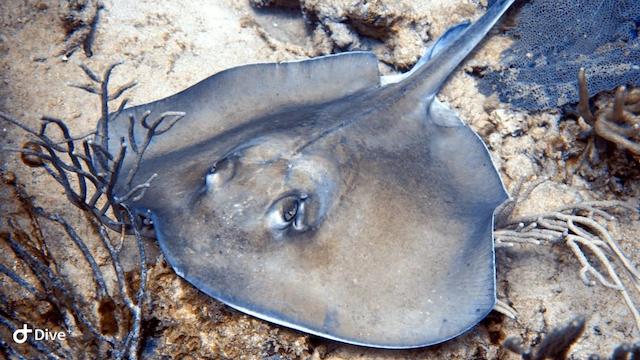 In the process of getting my dive ratings, once I finished my Advanced Certification, I was granted the privilege of beginning to volunteer with FUNDEMAR. FUNDEMAR, standing for Fundacion Del Estudios Marinos, or Foundation of Marine Studies, is an NGO facilitating local coral reef restoration and Rehabilitation of manatees that have previously experienced captivity. Along with their main focuses they are national stewards for marine life, and have the largest coral reef restoration organizational outreach around the globe. I am very lucky to have a chance to work with them. While I am here I volunteer there at least once a week. The most common things I do are cleaning the organization's underwater stag coral gardens and collecting sea grass to feed our manatees. Let me introduce you:
This is Pepe. He likes to hang out in the river up north. He is very sweet and always excited to see our boat because we give him lettuce: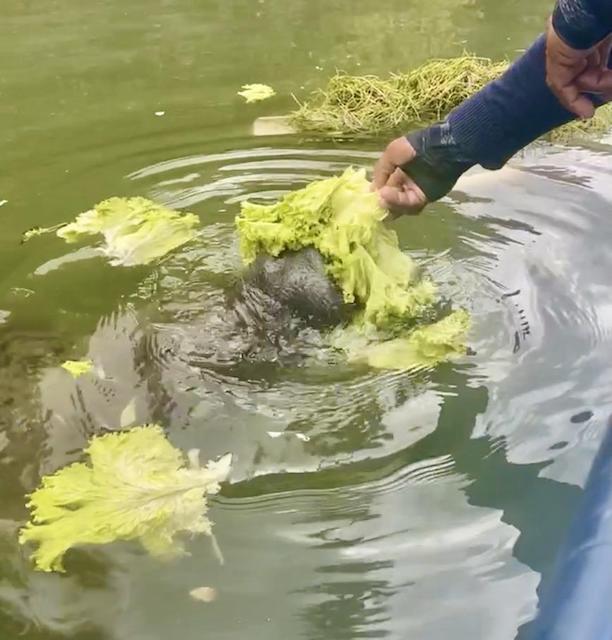 And this is Lupita. She's so cute. Incredibly friendly and kind to humans. I got this picture a couple weeks ago when some friends and I went snorkeling with her: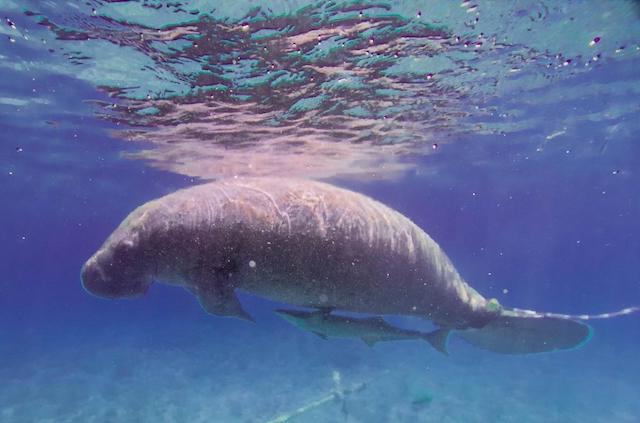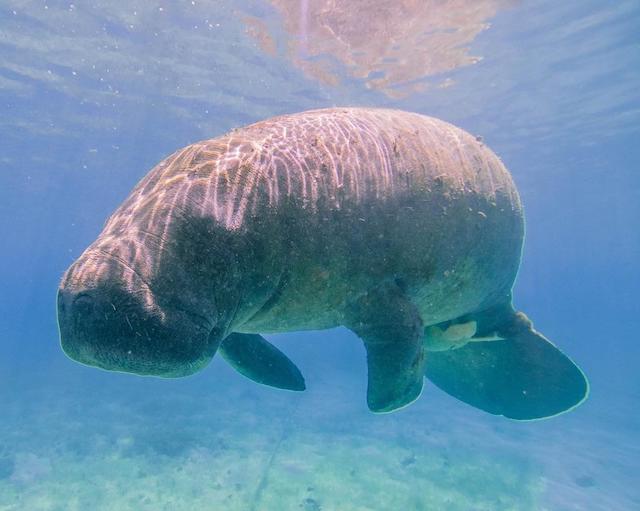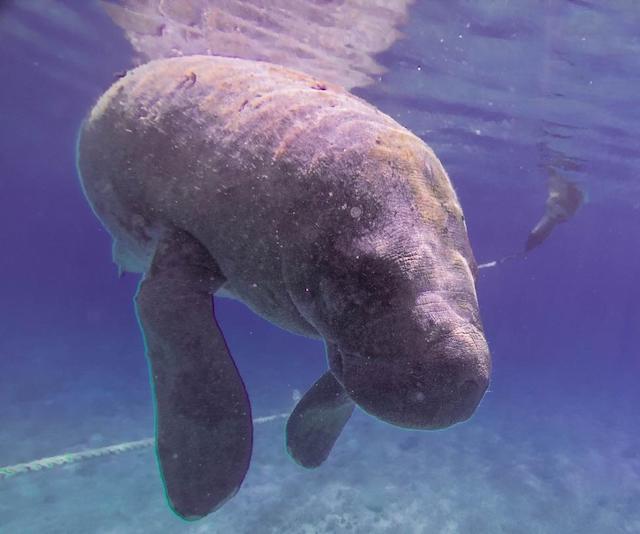 After finishing my primary dive certifications I have decided to continue my education. I am now Reef Check Certified, which means I am not only pretty good now at Identifying different species of fish, but I participate in monitoring our local reefs and collecting data for a global scientific database. I just finished my Nitrox certification last week and plan to get Deep, Wreck, and Night Diving certifications. This is me doing a Reef Check dive: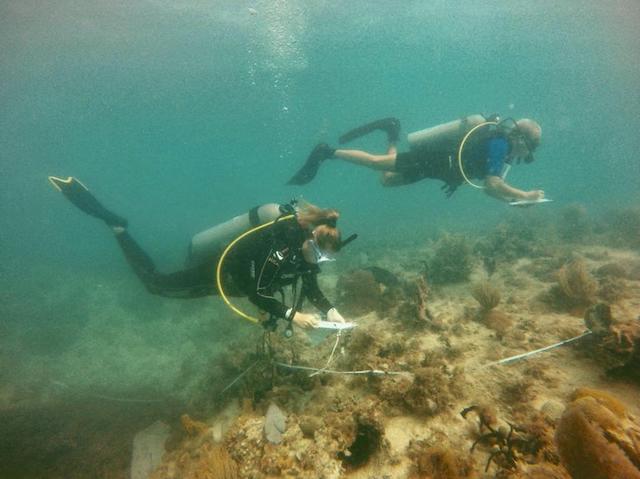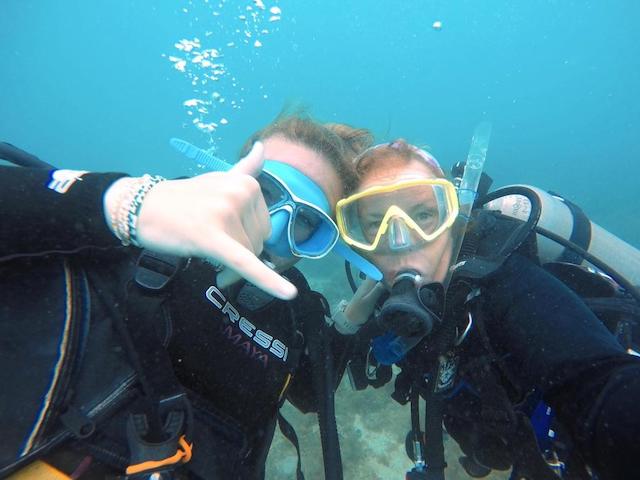 This is me at my favorite dive site: St. George. On this dive I went down to 127 ft!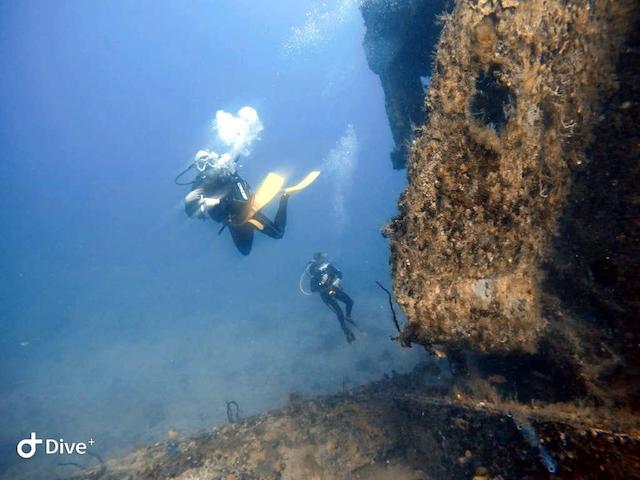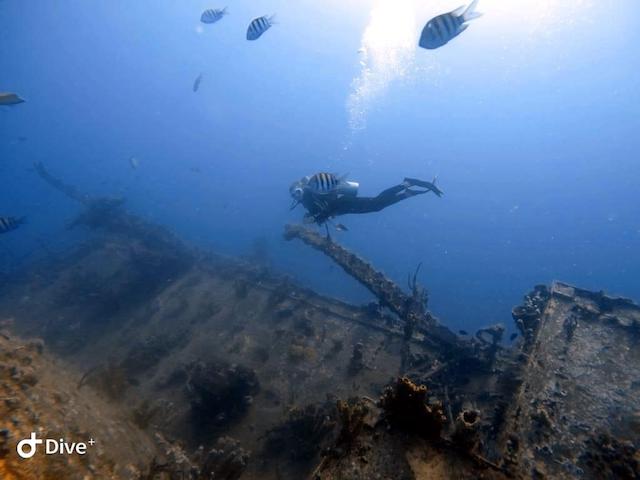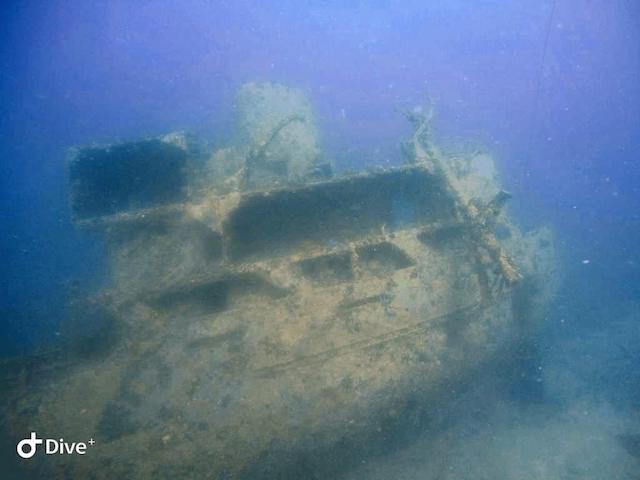 I have had a pretty incredible time here; so much so that I truly do not want to leave. I end my diving internship in early May and plan to spend the rest of the month traveling the whole island with friends. I am indescribably thankful for the opportunity to become a part of this diving family, for these friends and memories that I've made along the way. This is what life's all about.
Divemaster Graduation: