Written By Balkhiis and Cole
It was a beautiful, sunny, and humid, yet melancholic day leaving Turrialba last week. We were leaving behind our Spanish teachers and beautiful balcony that allowed us to see perezosos (sloths) during class almost every morning. We were leaving behind Fernando's amazing cooking and the kitchen that enabled us to cook exquisite meals. Most importantly, we were leaving behind the living room where Zumba sessions occurred. However, we were very optimistic for our new destination in Mastatal. During our car ride, we played a hysterical game of group superlatives. We later stopped by to eat some delicious beans and rice with fried plantains, with fresh pineapple or guayaba juice. After that, we made a quick restroom stop at a gas station occupied by new, furry animals called Kuadies, which are very similar looking to raccoons. After our interesting interaction we were back on the road to Mastatal.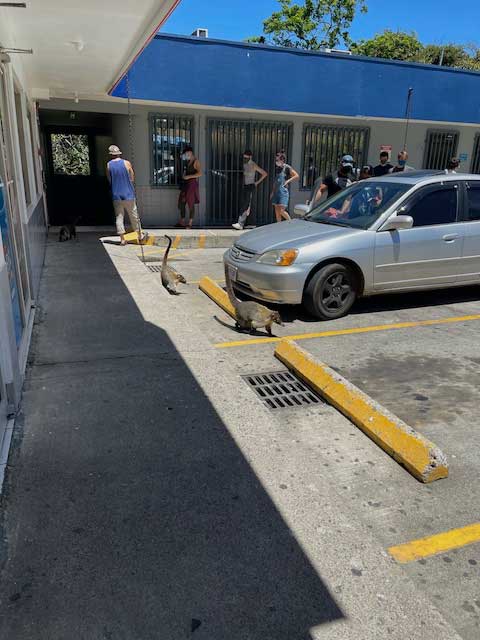 After a couple of hours we finally arrived to our new home for the next 2 weeks. It was beyond what words could describe. The showers and toilets have an open wall where we can see the beautiful banana trees, bamboos and so much more wild life. I don't think there's anyway of getting closer to nature than that. We are surrounded by incredibly high mountains covered in greens. There are two restaurants and a massive soccer field. We may not be surrounded by much, but boy is there a lot to do! As per usual, we have the pleasure of hammocks and a bamboo swing by us. Let's not forget to mention a yoga platform and many other buildings made from sustainable resources. The food is beyond our wildest dreams, consisting of nourishing food straight from the plants around us. As we walk, we can grab bananas, starfruits, or even miracle berries, which can change our tastebuds so that even the most sour of foods become sweet. The beauty about being surrounded by an eco-friendly environment is throwing banana peels into the forest knowing that it's not littering, and it'll decompose back to the earth. One thing we never forget here is to drink water! It is very calor (hot) in Mastatal.
There are so many things to do here at Rancho Mastatal. Tim O'Hara, one of the founders of Mastatal explains how a "long series of journeys and events takes us places. We make choices based on our events and experiences." With all of his life experiences and journeys, Rancho Mastatal was born after his time in the Peace Corp. Rancho Mastatal intends to educate apprentices, interns, and students on the importance of many valuable things in life: growing food, community, natural building, conservation and so much more. O'Hara mentions how he "see's greater hope with students." The world is very complex and exporting knowledge is the greatest thing being offered to us, specially here at the Rancho. We wake up early in the morning to do "chores" every other day. The chores consist of gardening, working on ground zero (in the kitchen/home), nursery, water kefir, and more. We also have classes midmorning to learn about sustainable living. Throughout the day we choose what sports we want to play (normally soccer, ultimate frisbee, or even swimming in the nearby waterfall!). Before or after dinner, we tend to host meetings where we share gratitudes or other useful information about the coming days.
In the mornings, the group attends classes and hands on activities lead by the ranches core team about various topics. The first session we delved deep into was Permaculture, which means to grow food in the way nature intended, meaning all plants, trees, and animals working in a natural symbiotic way. We spent two of our mornings this week focusing on the foods Rancho Mastatal grows, the principles of Permaculture, and even got our hands dirty working out in the orchards. The group split up to help the ranch achieve their goal of clearing brush and marking one of their many bamboo clumps. Jacob, one of the permanent residents of Rancho Mastatal, taught us that bamboo is a major contributor to the success of their architecture and growing nursery, and showed us some of the biodegradable planters he made from the hollow culms.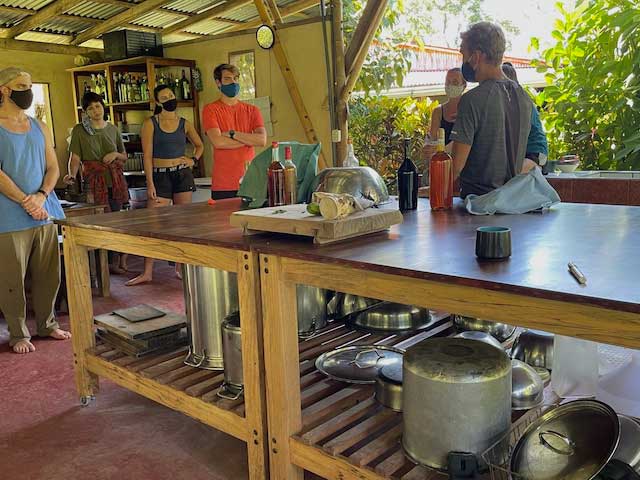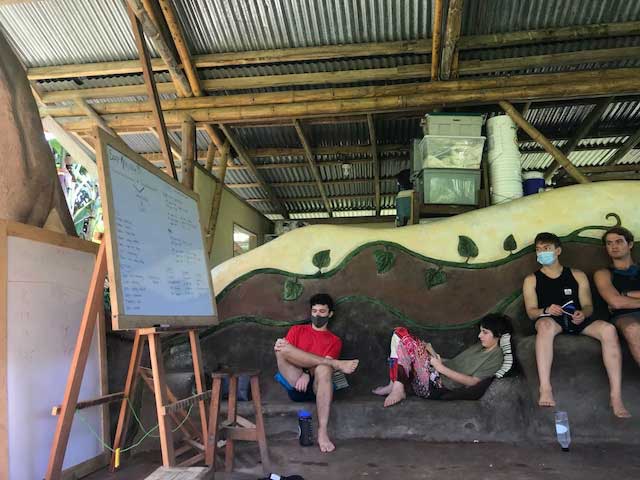 In the middle of the week we shifted to focusing on natural building. We attended classes teaching us about various styles, such as bamboo, timber, and clay building. The ranch has all of these natural styles present, all made from the soil which we live on now, the trees we are surrounded by, and the bamboo the ranch grows. The group was excited to get to work as the scorching sun shined above our heads. We cut back brush on another, larger bamboo clump then proceeded to cut many of the towering pieces of grass down (yes grass, did you know bamboo is a grass?). After wrestling the long pieces out of the surrounding woods, we put the bamboo through an extensive treatment plan to protect it from insects and natural ware under the direction of Nick and Ali, two of the other permanent residents. The bamboo now will be used on a project the ranch is building currently as a structural beam or stud.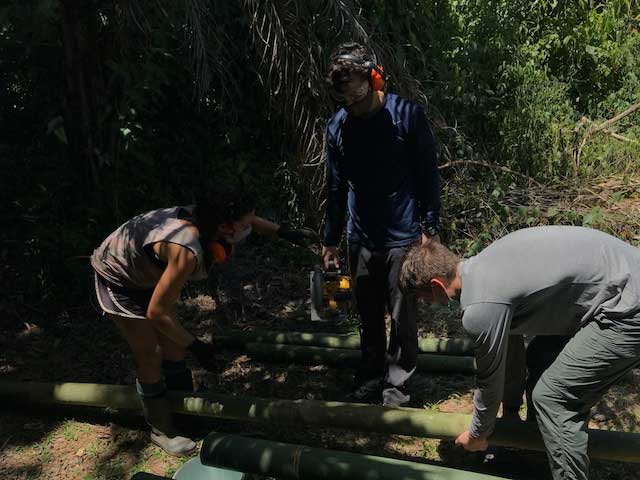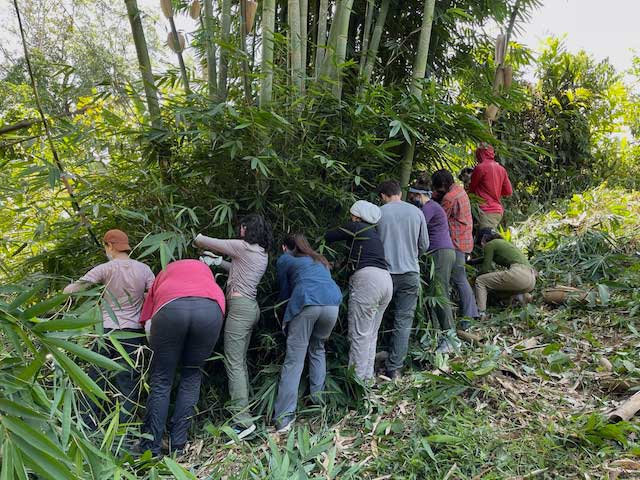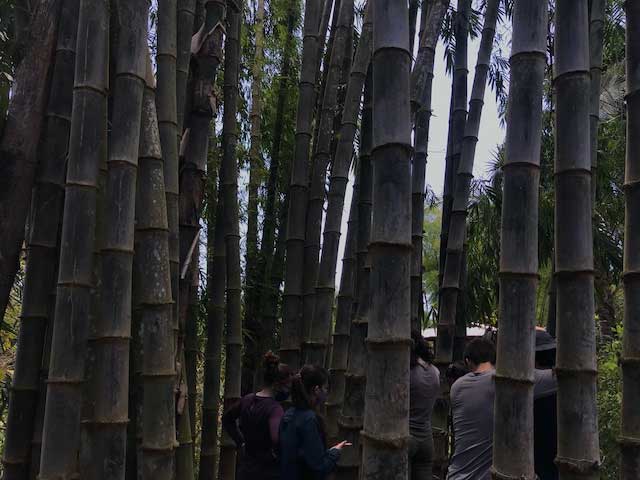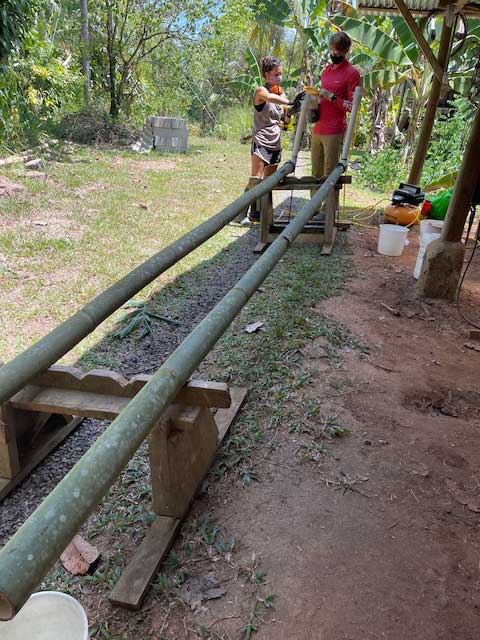 As an addition to using one's resources around one's environment to make various structures, the group learned how to make household products such as hand and dish soaps, shampoos, and conditioners. After a class about ingredients, recipes, and reasons of why to make one's own personal care products, we got crafty and made dish soap and hand soap for the ranch. In addition we made natural face masks, hair masks, and exfoliants that were used at our "SpaStatal" day by the river, where the group soaked up some sun and had a spa day. So sorry parents if your kitchen turns into a chemistry lab once we return, the art to making soap and other products is quite the project but totally worth the mess.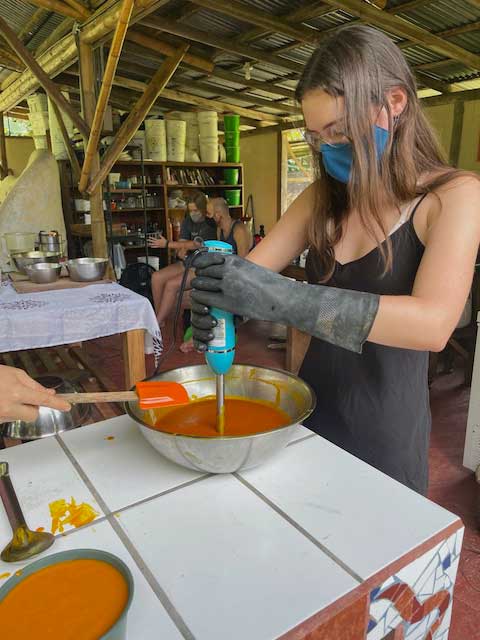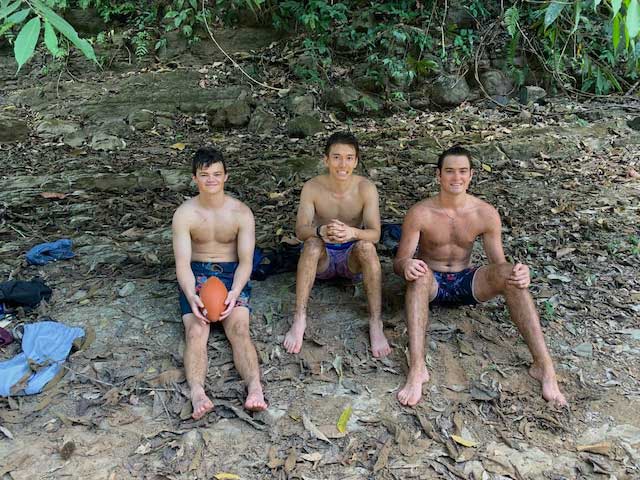 Furthermore, towards the end of the week we went to a chocolate factory called La Iguana Chocolate. Unfortunately, it was not like Willy Wonka's Chocolate factory in terms of facilities, but the flavors sure surpassed any chocolate we've had at home. We learned about the significance of ethical chocolate production, and how many big corporations are mass commodity producers, with their chocolate barely consisting of real cacao. Believe it or not, convenient chocolate bars tend to be full of saturation and many other components that aren't healthy for humans. At La Iguana Chocolate, we learned and saw the process of how the cacao is derived from the fruit, then roasted and ground to make many delicious products. We even got to add flavors like vanilla, cinnamon, sea salt and many others. Our taste buds felt like they were in heaven, especially when the homemade brownie and hot chocolate hit home in our stomachs. Being on this trip made us realize how nothing tasted better than knowing where our food is coming from.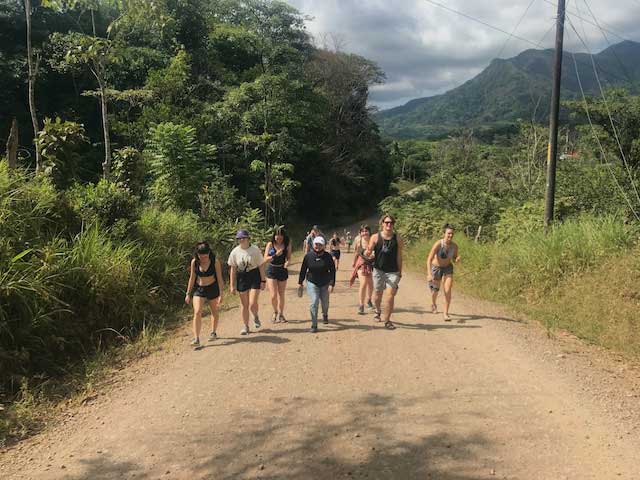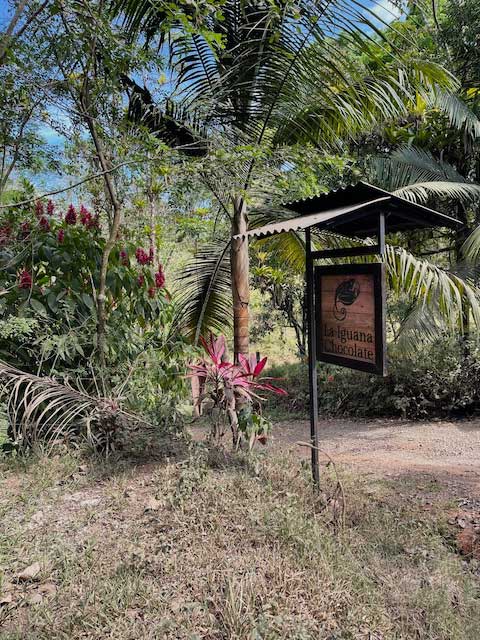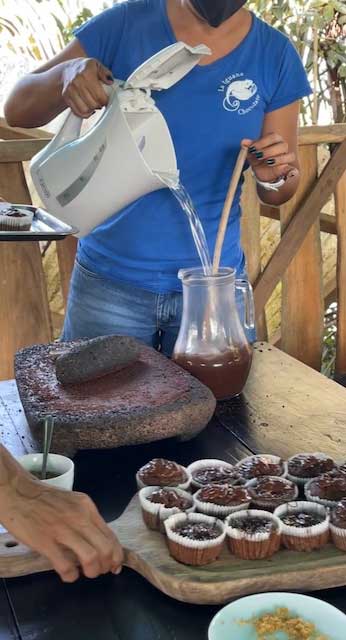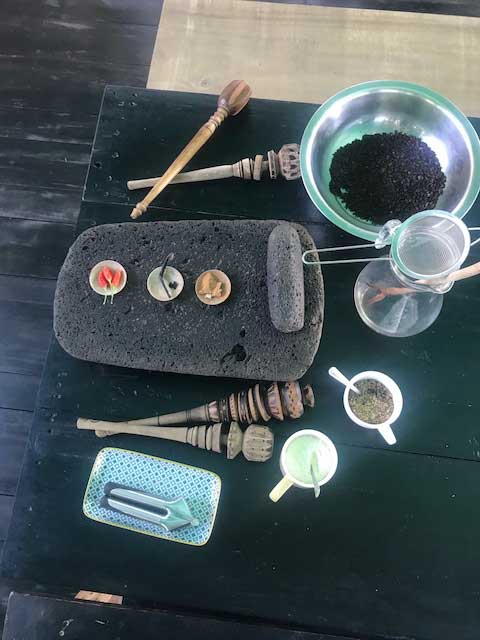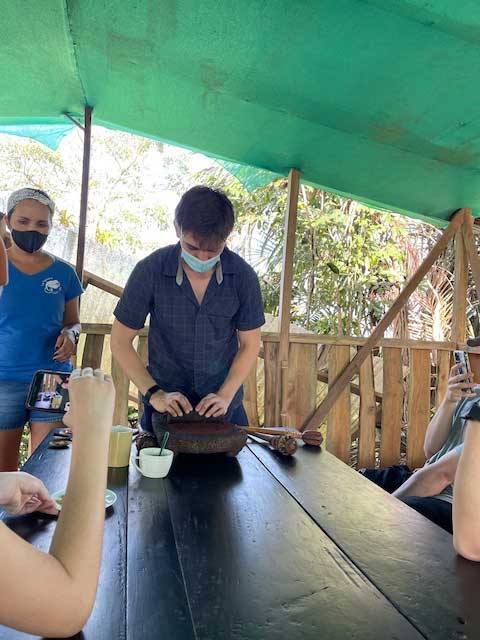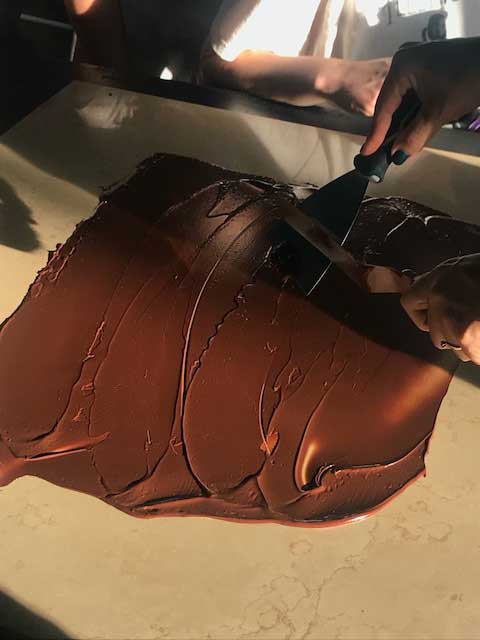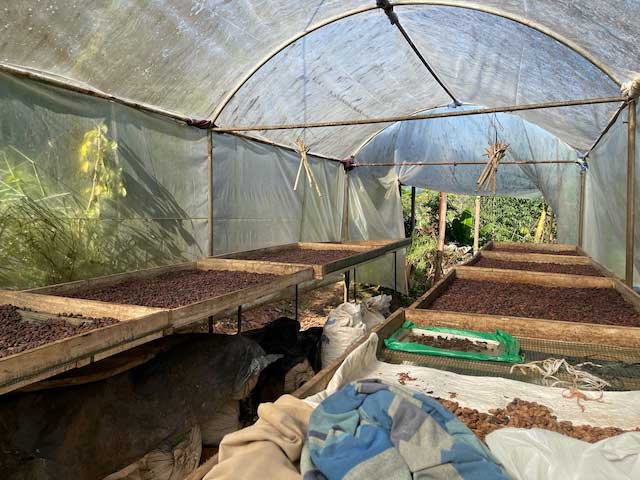 As we finished our first week at the Rancho Mastatal, spirits were high, while the long, hot days have put the group to bed as early as 9pm, which is record-breaking for our age. We had the "hump day," or halfway point, of our trip this past Wednesday, and the group is excited for the second half of our program. As I'm sure all the readers know, the group is without wifi or cellular data while at the ranch so this blog is a week delayed. Thank you for taking the time to listen to what we have been up to this past week.