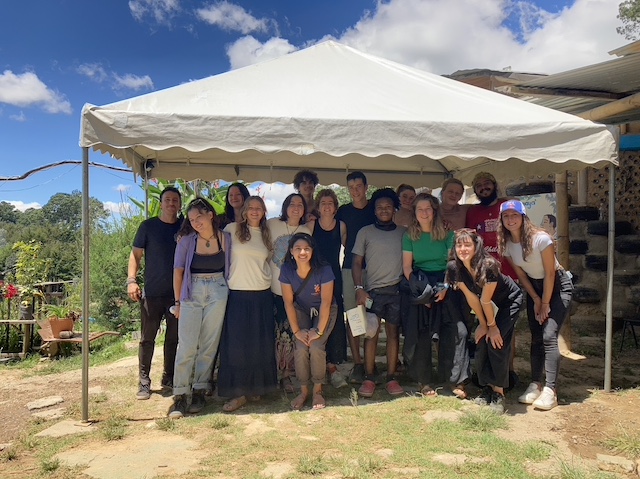 Written By Alesh & Flannery
¡Buenas tardes desde Comalapa! Your student leaders Flannery and Alesh here! It has been another jam-packed week filled with many new and exciting activities. Alongside our daily commutes to the school for work and Spanish classes, we have begun to further explore the area and learn about Guatemalan culture and lifestyle.
We began the week by trekking into town to eat pupusas, churros, and other delicious Guatemalan street food. Promptly after filling our stomachs with food, our athletic skills were tested in a feisty game of basketball.
Early Saturday morning, we piled into a small van and made our way to Iximche, an archaeological site where the beautiful Mayan city of Iximche once stood. As we made our way around the site, we learned more about the Kaqchikel Mayan history and culture. The remnants of buildings may not be as massive or impressive as elsewhere, but they serve an important purpose: to continue the legacy and history of Mayan and Kaqchikel people everywhere. Later that weekend Tony Péren (our host father's nephew) guided us in a lovely painting class accompanied by upbeat Latin pop.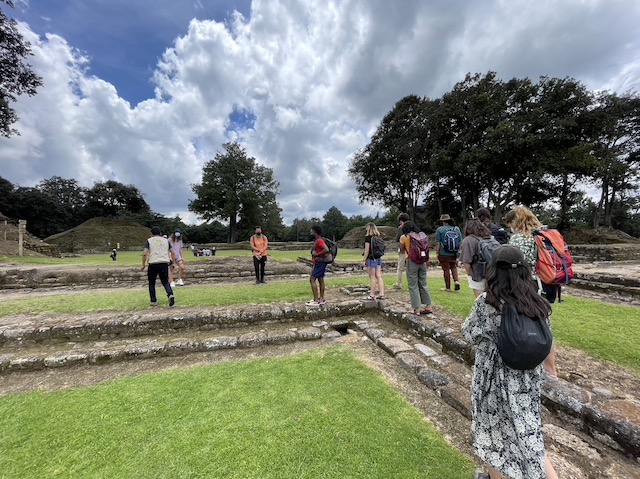 Later in the week, we were all surprised by a culture night orchestrated by our host organization, Long Way Home. Among the many activities, we danced to live marimba music, drank authentic mocktails and witnessed a vast collection of breathtaking art (many of which some of us are bringing home).
Thursday began early in traditional Guatemalan fashion with celebratory 6 AM fireworks in celebration of Ana's 18th birthday. After singing feliz cumpleaños, we ate pineapple pie and the sweet sweet innards of a clobbered piñata.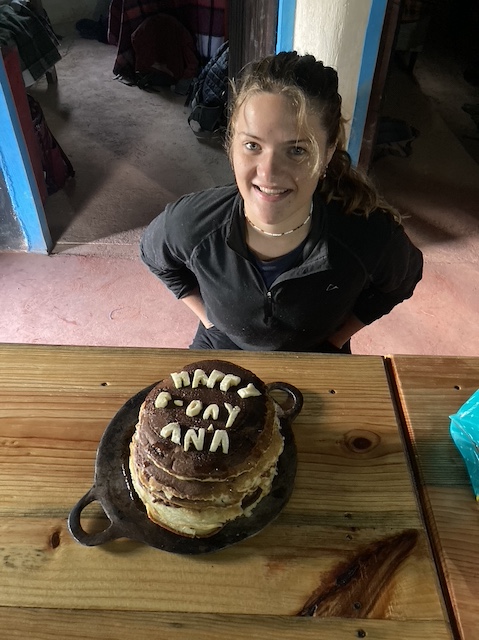 As the week came to a close, we encountered a bittersweet goodbye with our new best friends, Omar, Julie, Tim, Laurie and Adelaïde. We exchanged woeful hugs and appreciations, and were on our way. After a longer bus ride than expected, we were brought to Xela where we are excited to begin immersive Spanish classes and explore the new surroundings. We miss everyone at home and hope you are all doing well!
With love,
Alesh and Flannery