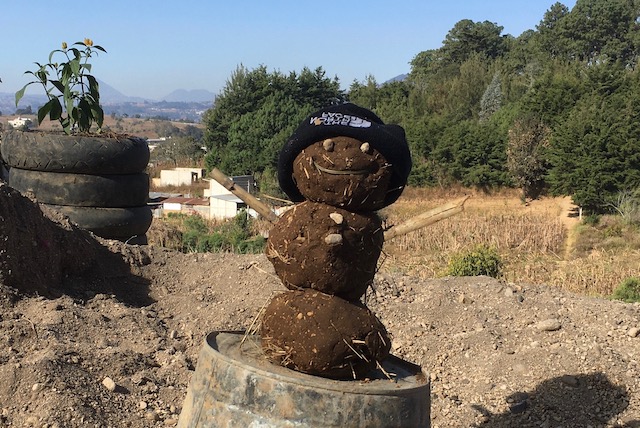 Written By Hayden, Latitudes '20 Guatemala
To say the least it has been an incredibly eventful two months.
56 days, 25 cold showers, 432 tortillas (probably), 84 tire bricks, and one global pandemic later, I have returned home. While watching the world attempt to cope with a disaster of epic proportions, it can be hard to think of all the things that are going right. But luckily I have a lot to think about and be thankful for, and now have lots of free time to do all of that thinking and thanking.
This spring, I had the pleasure of spending eight weeks in Comalapa, a small city nestled in the highlands of Guatemala, and working at an incredible NGO called Long Way Home. It is one of many construction NGOs worldwide, but it operates unlike any other. LWH has been living among the locals for almost 20 years, and the relationships they have formed as a result are easily visible. In those years, they have built a school, numerous homes, and a park for the community. Most importantly, all of their projects are built almost entirely of recycled/sustainable materials such as ecobricks (plastic bottles stuffed with trash), cob, old tires, glass bottles, and more.
Aside from my work, my favorite part of my trip was the relationships I formed with my host family and coworkers. I spent a lot of time with my host-brother Tony and his cousin Ande, playing pool and hanging out at the gallery they own together. I also spent 2 weeks working alongside Jugete and Josue in El Paredon, and became close friends with them as well. It was very cool to find out what life is like for guys my age in Guatemala, and to make some great friends along the way.
I am so thankful for everything and everyone who made my year of travel so incredible. I feel like I have grown so much, and I have learned volumes about myself over these last 9 months. Obviously the circumstances of this year have gotten pretty complicated, but nonetheless I am thankful to have had such an unforgettable experience, and I am looking forward to wherever the road takes me next.