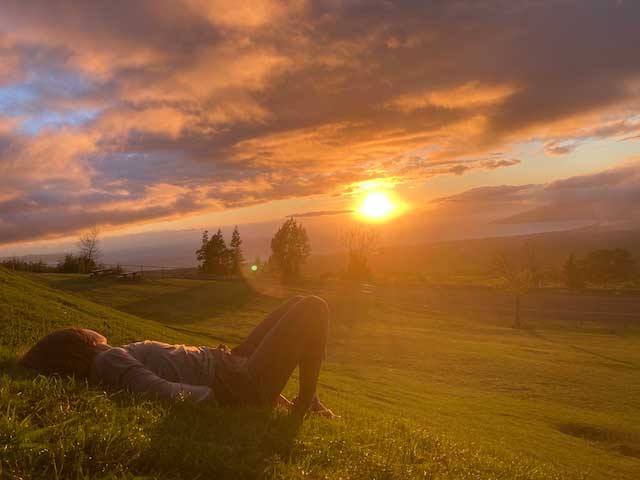 Written By Jane and Tara
As we transferred to our next stay at a local regenerative farm in Makawao this past week, so much changed; our landscape, the weather, and our day-to-day activities. But one thing has remained constant throughout our ability to have a Taylor Swift sing along no matter the location.
Pono means to live righteously and in harmony with one another and the earth. Here, Evan, the owner and operator of the farm, has worked for over eight years to do just this. Every aspect of the farm is so well thought out and intentional; from the rain catchment system to his technique of planting avocado trees. We all feel so lucky to learn from Evan and all of the incredible interns here.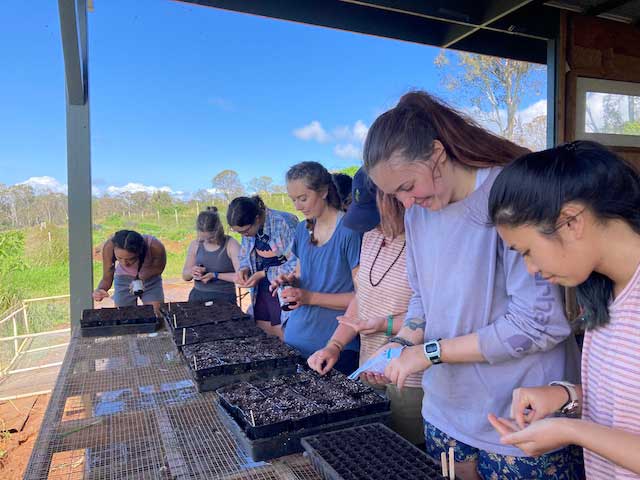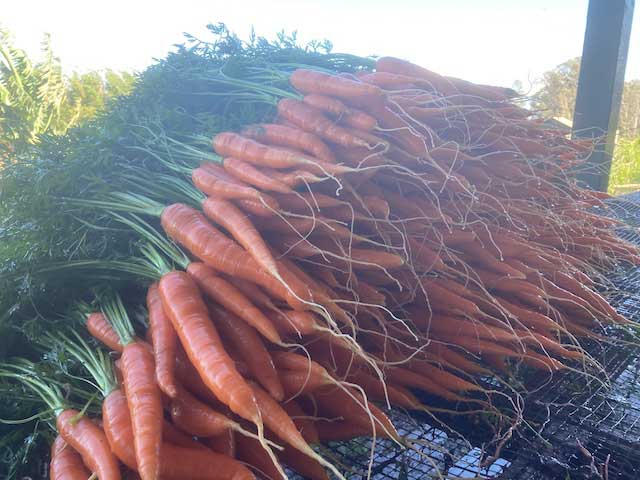 Despite the record-high rainfall while we have been here on the farm, not a single one of us has had any water leakage in our tents. We are situated in a small grassy field near the entrance of the farm surrounded by lychee and banana trees. During our stay, we've had the chance to talk with so many passionate and knowledgeable speakers about topics like permaculture, earth medicine, and Polynesian wayfinding. Hearing these speakers throughout the week has made us more aware of the world around us and how we participate in bettering the planet during the current climate crisis.
One speaker that inspired the group was Harriet Witt who talked about celestial navigation and how it relates to us today. She explained to us why we should use the words sunclipse and earthrise instead of sunset and sunrise because it implies that the sun is moving not the earth. Another speaker we admired named David Leonard taught us about earth medicine and walked us around the farm pointing out what plants can be used for different medicinal purposes. David also taught us how to make traditional Hawaiian ceremony leis and rope out of tea leaves if ever needed for survival.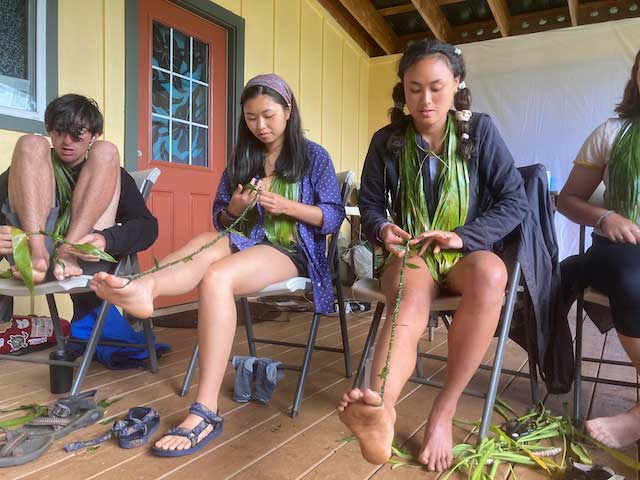 Before our arrival, many members of our group were nervous about the porta-potty situation on the farm. After being spoiled at Olowalu with flushing toilets and outdoor showers with moonlight views, we were not sure what to expect. After ten days on the farm, we can confidently say that all of Ohana has settled in the flow of living here and practicing earth stewardship.
We begin most mornings in a circle with one another, usually accompanied by some of the interns on the farm as well. A topic that has come up, again and again, is gratitude. In the morning we share what we're grateful for, our speakers sometimes express gratitude in their native language, or through chanting, prayer, or song. We have so so much to be grateful for on this beautiful island, and practicing gratitude is something we want to bring to our daily lives back home.
"I'm grateful for the 1970's version of Romeo + Juliet, my sister, lucid dreams, my guitar, and sunshine" -Leah (an intern here on the farm).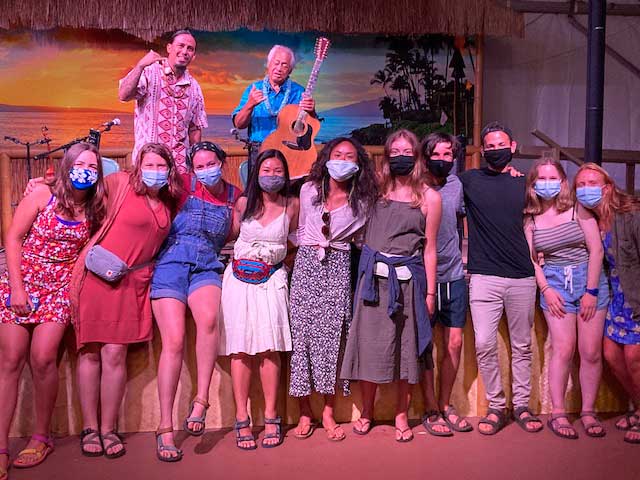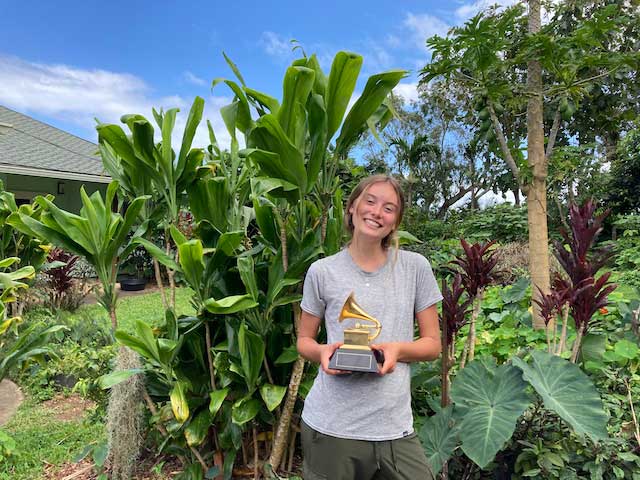 One thing many of us have in common is that we missed our senior prom this past year so we decided to hit the thrift stores in Makawao to grab dresses for our makeshift prom night. Peter made us all ramen and we took cute prom photos with each other and the beautiful farmscape in the background. We danced to Taylor Swift and voted for our prom king and queen (congrats Eli and Natalie!!).
Our first week on the farm has challenged all of us but also instilled in us so much knowledge about the world that we hope to carry with us home.