Written By Asia, Latitudes '19 Belize
Since I've arrived at Wildtracks in Sarteneja, Belize my life has changed so much from my usual everyday. I used to refute change, thinking my routine and things around me needed to be a constant, but as my journey continues, I have learned that change can lead to possibilities I never knew I had. I've learned to go after what I want despite any obstacles in my way, so being here in Belize is not something I imagined for myself, but it has been one of the best decisions I've ever made.
Every morning starts before 6 o'clock, grabbing a cup of green tea on my way to watch the sunrise and manatees in the lagoon. Then our first fruit chop begins and I get to serve it up to the seven Howler Monkeys I take care of. They receive browse and protein powder milk four times a day and fruit three times a day.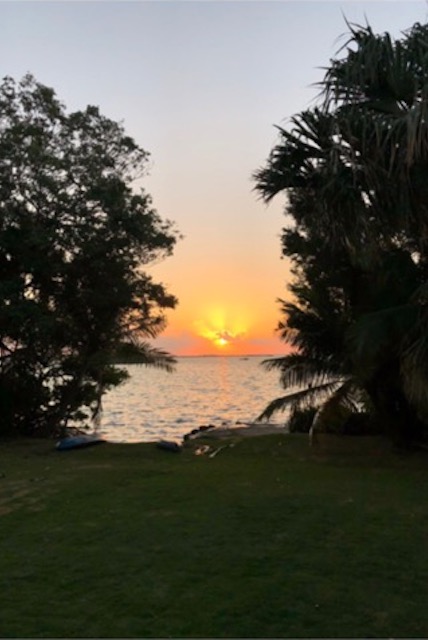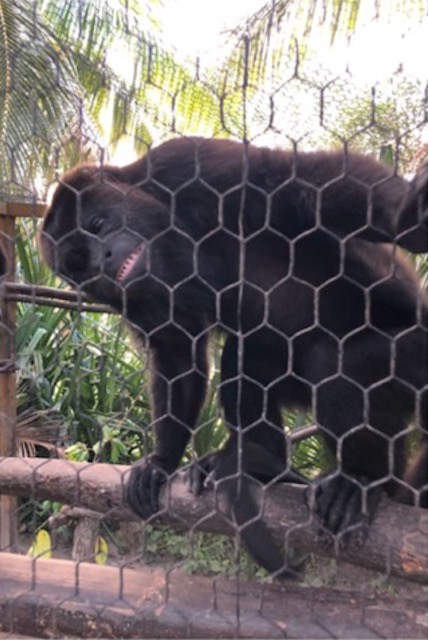 I was so shocked to witness for the first time how much personality the monkeys have.
Puck for instance is a cheeky, flirty guy who defends his favorite corner of the enclosure with honor. Not surprisingly, he's in cahoots with Roxy as of late.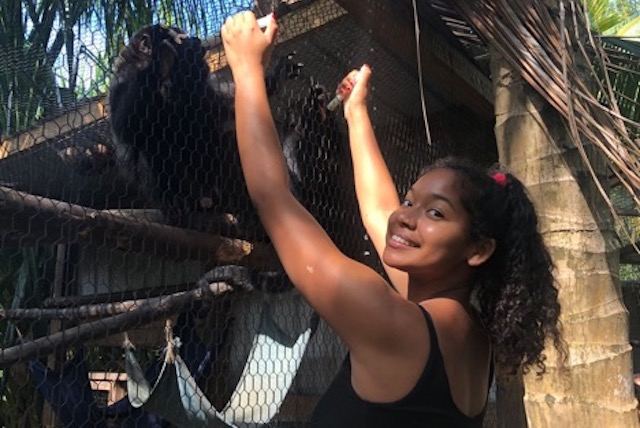 Roxy has the biggest eyes that always make her look in awe and the sharpest vampire-like teeth, ensuring that everyone stays in line to her liking. I call her babygirl because she's small and sweet, although when she wraps her body around me and caresses my head she may be just marking me as her territory to the others.
Jade looks like a big puffle from Club Penguin. She's just as small as Roxy, but she puffs up into a furry ball and pouts in the corner when she's annoyed by the others. She rarely interacts with me and minds her business as long as she has browse and fruit galore.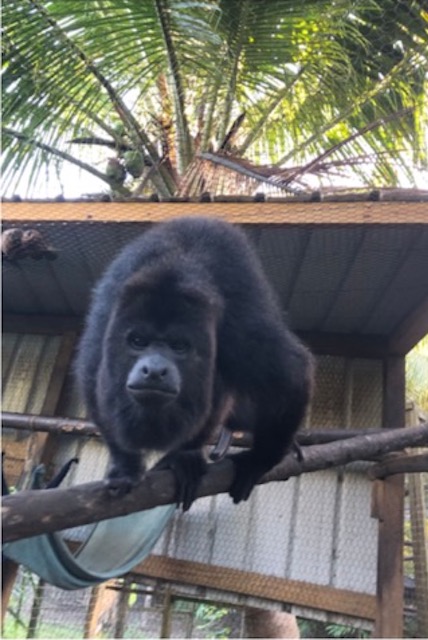 Cliff has had a hard past before coming here and because of this he always makes sure you know he's not an underdog anymore. He is king of sneak attacks and yaga-ing my ponytail. He definitely has a secret nice side, but he wouldn't want me to share that.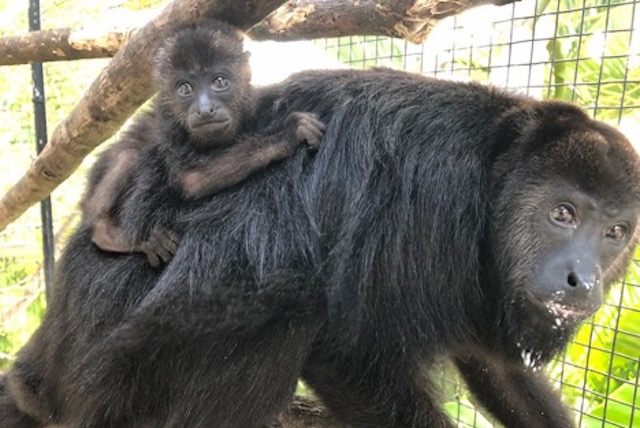 Elena and Trudy are monkeys I take care of in the nursery with a unique situation. Trudy was born in pre-release and was brought into the nursery with her mother to ensure their safety. Trudy blends into her mother's back seamlessly, as if they were meant to be together like two pieces of a puzzle.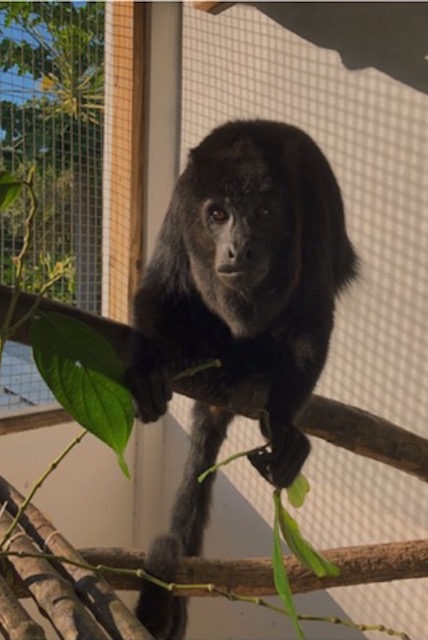 Fyffe isn't named after the legendary Phife Dawg, but after a banana company in Belize. He loves fig trees and zapote more than anything.
When I'm not working with the monkeys, I keep the sanctuary monkeys company, go on nature walks, take naps, and I've been getting into a few podcasts. We just got back from vacation on the islands of Caye Caulker and San Pedro and had such a fun time, but I'm so excited to get back to my monkeys tomorrow!
[ezcol_1half]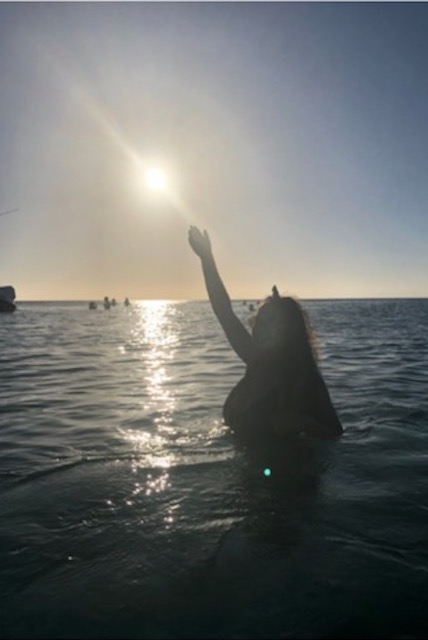 [/ezcol_1half][ezcol_1half_end]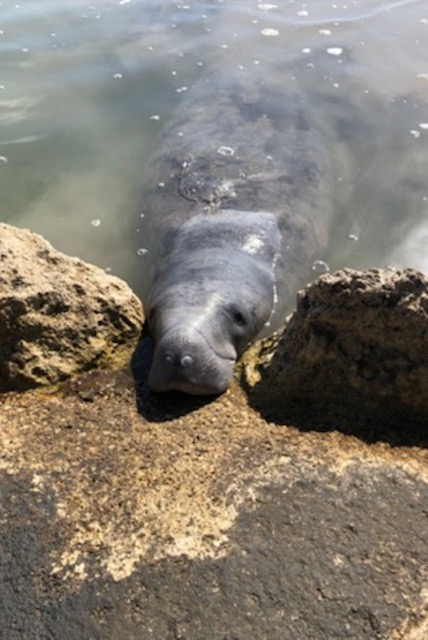 [/ezcol_1half_end]