Semester In The Borderlands
The desert Southwest: a case study in the necessity for proactively addressing climate change. Already a naturally dry and arid region, southern Arizona is facing harsh realities as mountain snowpack levels decline, average temperatures increase, and demand for water is leading to the depletion of underground aquifers. As climate change becomes an increasing threat, local communities are generating creative strategies to respond to these changes, emphasizing the need for adaptation, resilience, and collaborative action. 
Along the southern edge of Arizona lies 370 miles of the international border with Mexico. Each year, thousands of migrants from Mexico, Central America, and South America attempt to cross La Frontera (the borderlands). Many are political refugees fleeing violence and corruption; others are workers in pursuit of economic opportunity to support their families. For communities on both sides of the border,  there exist multiple layers of complexity related to social justice, immigration policy, and systems of oppression. 
Within the awe-inspiring beauty of the Sonoran desert, the Carpe Diem Education Borderlands program offers a unique opportunity to learn about and explore the complexities of social and environmental justice in the borderlands of Arizona. Through engaging with communities that are experiencing firsthand the effects of immigration policy and climate change, we'll develop a more informed perspective on issues that are of paramount importance throughout the world.
Settle into a natural building site that enjoys higher elevation and cooler weather. The group will have 3 days of orientation, getting to know each other, building the group dynamic, and setting your intentions for the journey ahead.
Discover the intricacies of climate resilience by engaging with a non-profit organization committed to protecting and restoring watersheds, propagating endemic plant species, and reconnecting people with their environment.
Enjoy a 5-6 day hike through the beautiful desert and mountains of southern Arizona. Fall is an amazing time to visit these wilderness areas, as days are warm (not typically hot) and nights are cool. We'll spend days hiking on the trails, and take our rest in the evenings, basking in the epic starry skies that grace the desert nights.
Engage with an organic farm and permaculture site that has been an inspiration to the local community. Work on adobe structures, under the guidance of a masterful builder of earthen structures. Discover the many benefits of building with natural materials, including decreased consumption of resources and reduction of greenhouse gas emissions. Learn some basics of permaculture design, including water and energy conservation, production and harvesting of locally grown food, and the importance of regenerative systems.
Discuss immigration-related topics such as the border wall, policy enforcement, human trafficking, and more.  We'll have conversations with local community members with diverse perspectives: local law enforcement, social justice activists, and community members who have made the long journey to get to the U.S.
In an effort to deepen our awareness of sociopolitical issues specific to migration, border policy, and human rights, we'll spend time with a local non-profit based in Tucson. Our time here will offer interactive experiences that encourage critical thinking, are inclusive of multiple perspectives, and provide real-life examples for how to be an advocate for social justice and change.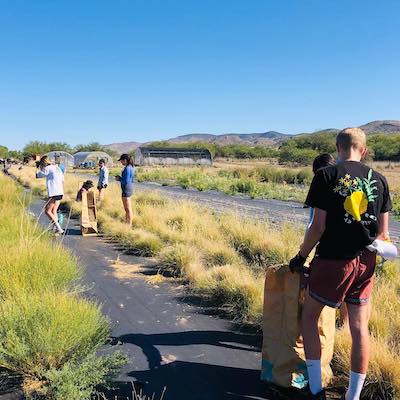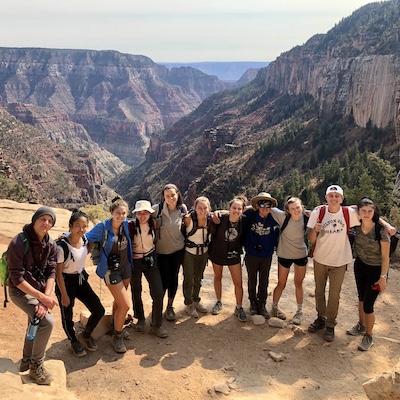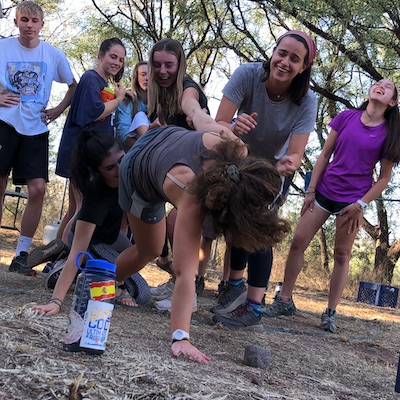 This program is closed for the Spring 2022 and Fall 2022 semesters. Please contact us with any questions.
Length
8 weeks
Program dates
Spring 2022
CLOSED
Fall 2022
CLOSED
Group Size
2 Overseas Educators and up to 13 students
Eligibility
Our typical student is between 17-22, though we sometimes work with students slightly outside that range depending on circumstances.
Language Requirements
None
Cost: 
$12,400
Program tuition includes all food, accommodations, and scheduled program activities for the duration of the program. Domestic airfare, travel insurance, and spending money are extra.
About Our Borderlands Semester
Questions We'll Explore: 
How are desert communities preparing for current and future challenges of climate change?

What are specific adaptive strategies for addressing the necessity for food and water in a desert environment? 

How do international borders affect the migration patterns of migrant workers, and to what extent do they inhibit the freedom of movement of these communities?

What are the considerations in creating immigration policy? In what ways do these policies affect people on both sides of the border?
Carpe Diem Education's Borderlands semester provides an opportunity to discover the issues and complexities facing communities along the U.S.-Mexico border. Discover the role that climate change plays in current and future decision-making and the degree to which political boundaries impact the lives of people and communities on both sides of the border.